WATCH: Unbelievable in the World Cup, Japan stunned Germany with a super goal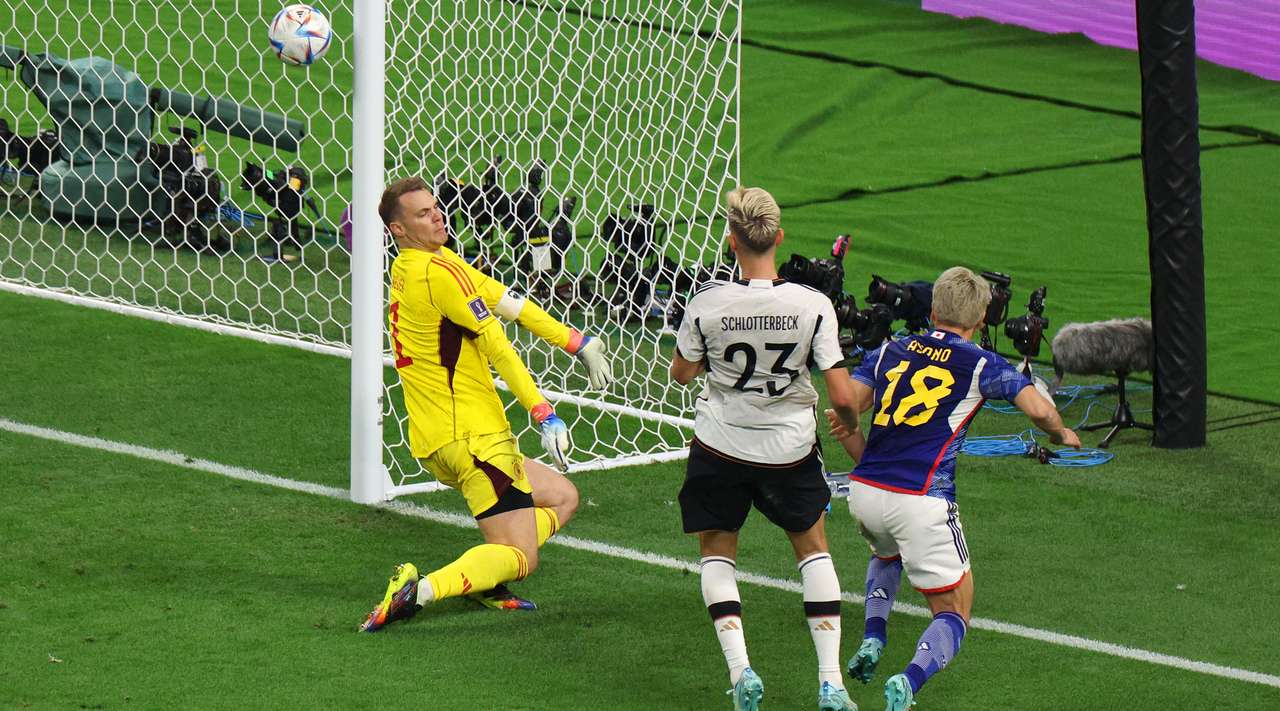 The surprises continue in the World Cup. After Argentina's unexpected loss against Saudi Arabia yesterday, today came Germany's game against Japan.
The Group E opener, in fact, ended 2-1 in favor of the Asian side, who claimed a remarkable upset victory against the four-time world champions.
THE GAME
Eight minutes were enough for Japan to take the lead, but Daizen Maeda's goal was disallowed by the referee for a clear offside position, although the Asian player disagreed.
In the 21st minute came the Germans' response, with Kimmich being denied a beautiful goal by goalkeeper Gonda. The ball then ended up at the feet of Gundogan, who missed the mark badly and then claimed a penalty.
The goalkeeper of Japan was also the protagonist in the 32nd minute, but this time not for good, because he caused a penalty. Gundogan took the penalty and did not make a mistake this time.
The first half ended with a goal by Havertz, but that was canceled for offside by VAR. In the 73rd minute, Neuer made a wonderful saved, but he had no chance to do anything four minutes later at the time of the goal scored by Doan.
In the 83rd minute, the unbelievable happened. Japan, in fact, managed to score the second goal and turn everything upside down. Asano scored a crazy goal "alla Messi" and stunned Flick's team.
Things will not get any easier for the Germans seeing that Hansi Flick's team will face Luis Enrique's Spain in the second match.