Now there are 27, this is the club with the most world champions in history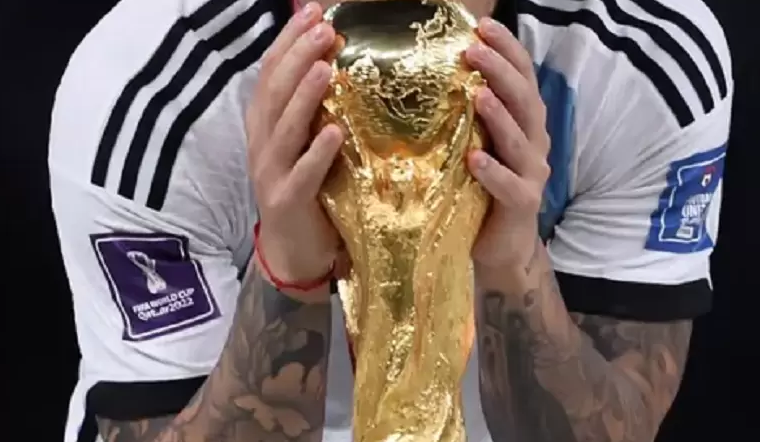 In the new world champions, Argentina, the magnificent night of the Juventus players, Angel Di Maria and Leandro Paredes, stands out, absolute protagonists of the match where they won the title against France.
'Fideo', on the field for 63 minutes, literally enchanted. First, the penalty won and converted into a goal by Messi; then the 2-0 goal that seemed to seal the result.
Instead, came the epic French upset, both in regular time and over 30 minutes of added time. The moral of the story? The World Cup in Qatar was decided by penalties and no one was wrong for the Albiceleste, including Paredes, who scored the third penalty.
Two black and white world champions, that is. Two names that are added to the long list, which projects the "Old Lady" at the top of the ranking of the teams that can boast of the most world champions in the history of football.
Juve, which commanded this special ranking before the start of the Qatar tournament, managed to produce 27 world champions from its ranks, in the entire history, breaking away from the 'stationary' Bayern, which has 24 world champions. In case of a French victory, there would have been a parade, since the "turkeys" had up to four players from the home of the Bavarians.
Instead, the zebra-striped club maintained its leadership, adding two more exponents to the small circle of world-class players in black and white. In 1934, the blue triumph counted among its protagonists Bertolini, Varglien, Caligaris, Borel, Combi, Ferrari, Monti, Orsi and Rosetta. Instead, the 1938 Italian encore bore the signature of Foni and Rava.
Then we move to 1982, the year of Italy's third World Cup title, won in Spain. On that occasion the gold medal ended up going to Zoff, Cabrini, Gentile, Scirea, Tardelli and Rossi. However, in 1998, it was France who took the most prestigious trophy, thanks to the performances of Zidane and current Transalpine coach Deschamps.
In 2006, Italy's fourth World Cup title brought the signature at the end of Juve's proverbial 'block': from Buffon to Cannavaro and Del Piero, passing through Camoranesi and Zambrotta.
On the other hand, the last two World Cups have given Juventus three more champions: Matuidi in "Russia 2018" and, precisely, Di Maria e Paredes, the smiling faces of the night of December 18 in Doha.
The 27 players, world champions of Juventus:
Bertolini, Varglien, Caligaris, Borel, Combi, Ferrari, Monti, Orsi and Rosetta (1934)
Foni and Rava (1938)
Zoff, Cabrini, Gentile, Scirea, Tardelli and Rossi (1982)
Deschamps and Zidane (1998)
Buffon, Cannavaro, Del Piero, Camoranesi and Zambrotta (2006)
Matuidi (2018)
Di Maria and Paredes (2022)