Tragedy in Qatar, the well known American journalist lost his life during Netherlands-Argentina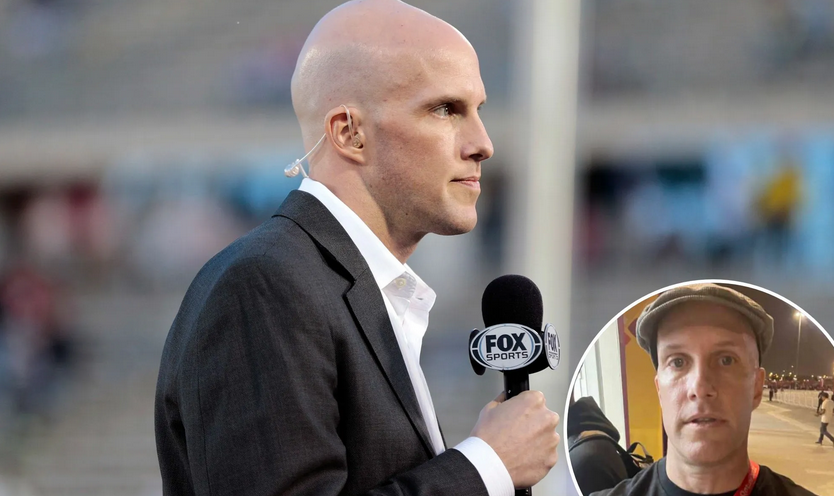 Prominent American journalist Grant Wahl has died in Qatar after collapsing unconscious while commentating on the World Cup, sparking an outpouring of shock and grief across the sporting world. He died while commentating Friday's Argentina-Netherlands match, a witness told CNN.
Qatar World Cup organizers said on Saturday that Wahl fell ill in the press area, where he received "immediate on-site medical treatment". He was then transferred to Hamad General Hospital. The circumstances of his death are still unclear.
"The entire US Soccer family is heartbroken to learn that we have lost Grant Wahl," US Soccer said in a statement on its official Twitter account. "Grant made football his life's work and we are devastated that he and his brilliant writing will no longer be with us."
US Soccer praised Wahl's passion and "belief in the power of soccer to advance human rights" and offered condolences to Wahl's wife, Celine Gounder, and his loved ones. Gounder also tweeted US Soccer's statement.
"I am so grateful for the football family's support of my husband Grant Wahl and so many friends who reached out tonight. I'm in complete shock," wrote Gounder, a former CNN contributor.
US State Department spokesman Ned Price said the department was in "close communication" with Wahl's family. World Cup organizers also said they were in contact with the US embassy "to ensure that the process of repatriating the body is carried out in accordance with the wishes of the family".
Wahl had covered soccer for more than two decades, including 11 World Cups, authored several books on the sport. He had just celebrated his birthday earlier this week with "a great group of media friends at the World Cup," according to a post on his official Twitter account.
In an episode of the "Football with Grant Wahl" podcast, published a few days before his death on December 6, he complained that he was not feeling well. He added that he sought help at the medical clinic in the World Cup media center, believing he had bronchitis.
He was given ibuprofen cough syrup and felt better soon after. Wahl had pointed out that his body was destroyed due to little sleep, high stress and a heavy workload.
Grant had complained of suspected bronchitis and had visited the Media Center medical clinic twice. Meanwhile, Eric Wahl, the journalist's brother, tearfully posted a message on Instagram: "My brother was healthy. He told me he had received death threats. I don't think he just died, I think he was killed."