Tite and the conversation with Ancelotti that is helping Brazil at the World Cup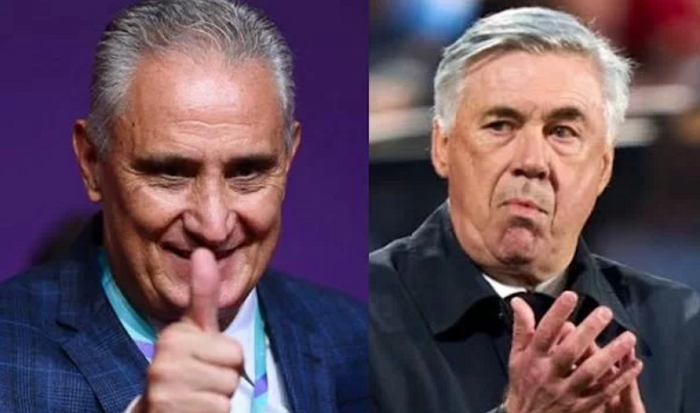 Most stories about footballers tend to be kept behind closed doors. However, on some rare occasions, stories come to light as was the case with how Brazil coach Tite called on Carlo Ancelotti to help him see the best of Vinicius Junior.
Speaking to MARCA, Tite explained how he reached out to Italian to better understand how to formulate attacking plans that would play to the forward's key strengths.
"I asked Ancelotti for advice on what we could do, what tactical features they used at Real Madrid so that he would play like he does there for the national team," Tite said in the interview.
"We talked about offensive situations that would give him creative freedom, one-on-ones, the creative process. It is a beautiful and transparent thing of two technicians who want the best of him."
The results are there for everyone to see with Vinicius playing a key role in helping Brazil advance to the quarter-finals.
Vinicius got the ball rolling against South Korea, scoring the opener after just seven minutes. The forward also assisted Lucas Paqueta for Brazil's fourth in what turned out to be a comfortable win for the South American team.
Irrespective of whether Neymar plays or not, the Brazil national team has a wealth of attacking options with Vinicius in particular coming into form as the tournament heats up.