"They don't recognize our talents", Kaka: "They think Ronaldo is just a fat man"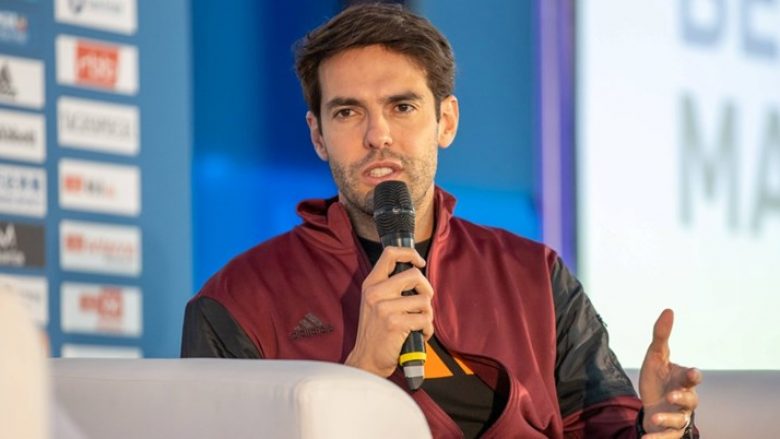 Kaka, former Real Madrid player and World Cup winner with Brazil in 2002, has complained that many Brazilians do not support their national team and do not treat football legends as they deserve to be treated.
Having won every major prize in football, Kaka believes several of his compatriots do not receive the adulation they deserve for what they have accomplished in the beautiful game.
Speaking to BeIN Sport, Kaka used Ronaldo Nazario as an example to illustrate his point. "Ronaldo Nazario in Brazil is just a fat man walking down the street," Kaka stated. "It's strange to say this, but many Brazilians don't support Brazil.
"It happens sometimes. If you see Ronaldo walking around here, you will say 'wow', he has something different here. In Brazil, he's just a fat guy walking down the street.
"Of course, many Brazilians love Ronaldo. I love Ronaldo, but the way he is respected in Brazil and abroad is different, I see more respect for him outside the country than there.
Kaka explains that many people in Brazil speak ill of Neymar
The 40-year-old ex-footballer also explained that several of his countrymen don't speak fondly of current Brazil captain Neymar, stating the politics could be a reason.
"At the moment, a lot of people in Brazil are talking about Neymar, but in a negative way," Kaka continued. "Maybe it's because of politics, but Brazilians sometimes don't recognize our talents."
At the end of September, Neymar recorded a video showing his support for Jair Bolsonaro during the Brazilian presidential election, which was eventually won by Lula da Silva.