Messi, Maradona, Cruyff: Stats show the 24 most creative players in World Cup history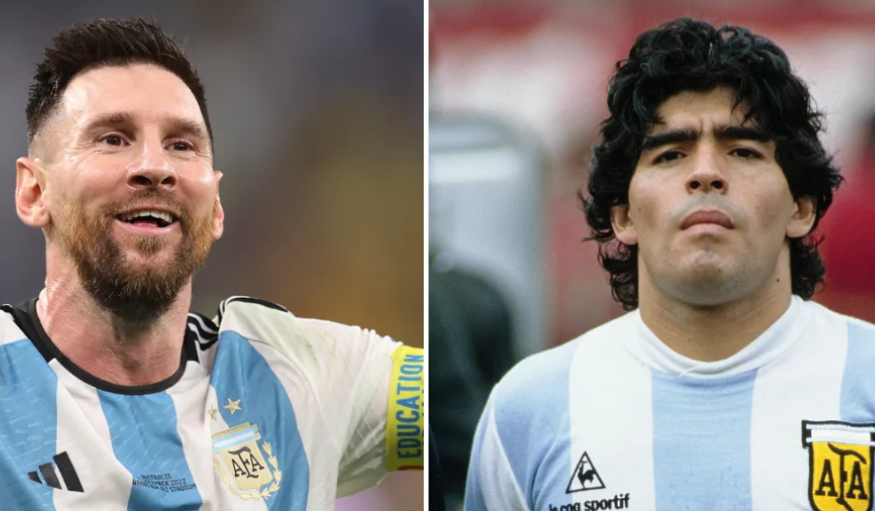 Lionel Messi and Diego Maradona are the most creative players in World Cup history. That's according to recent stats outlined by Twitter account @VisualGame, who have trawled through the record books to identify which players have created the most chances at World Cups.
After Messi's magnificent performance against Australia in the round of 16 on Saturday evening, he has now drawn level with countrymen Maradona on 67 chances created in World Cup matches. The duo are far clear of the rest of the pack, with third placed Wolfgang Overath the only one who comes relatively close thanks to his tally of 59 chances created.
Whilst the likes of Kevin De Bruyne, Mesut Ozil, Xavi Hernanez, Neymar and even Johan Cruyff have to settle for a placement further down the list. Even more incredibly, both Messi and Maradona have averaged 3.1 chances created per World Cup game meaning that they are precisely equal.
Obviously, Messi will have the opportunity to surpass Maradona as the 2022 tournament continues, so long as Argentina are still in the fold. But it's intriguing to see the duo that are so often compared to one another in their own country, neck-and-neck in this clash of stats too. Although as can be seen in the tweet embedded above, when it comes to the most successful dribbles completed in World Cup history, Messi can't be touched.
Ladies and Gentlemen, Lionel Messi. https://t.co/mercbWmCGk pic.twitter.com/L8EU6QWBNP

— VisualGame (@avisualgame) December 3, 2022