Mbappe leaves everyone speechless at the press conference, the value of his watch is crazy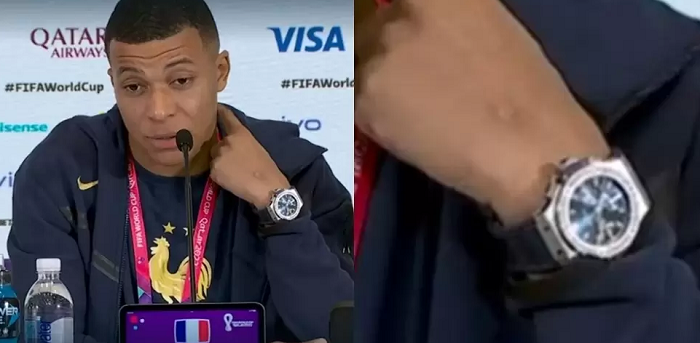 Mbappé was the big protagonist of the match won by France against Poland with 2 beautiful goals and an assist for Giroud (who scored the goal that unlocked the game).
However, it wasn't just his performance that made headlines, but his presence at the press conference. The PSG striker appeared for the first time in front of journalists. He had previously refused and explained that he would rather pay the fines.
But it was not only this statement of his that made the rounds of the Internet, but also something else. The 24-year-old French phenomenon showed the whole world a truly precious accessory.
Mbappé is the ambassador of the watch company "Hublot" and his precious chronograph did not go unnoticed at the press conference.
From the images, it seems that the French striker's watch is also covered with diamonds. A jewel that few can afford, as it can cost over 50,000 euros. The desire to have it diminishes when you learn its price…