Maguire responds to his critics: "They only do it for one reason"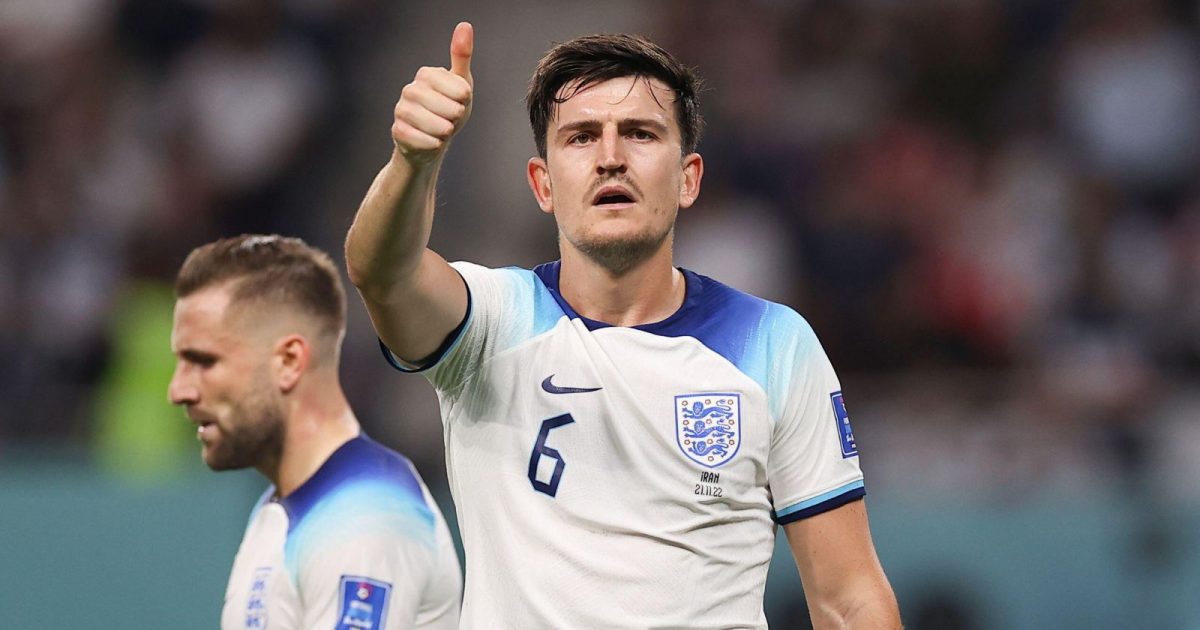 Harry Maguire was a giant at the 2018 World Cup. The then-Leicester centre-back led the Three Lions' defense as they reached the semi-finals.
It was a wall at the back and an attacking weapon (the goal against Sweden in the quarter-finals included) in front. However, his best performances 'stayed' in Russia.
In 2019, he transferred to Manchester United for 87 million euros, becoming the most expensive center back in history. A label that has haunted every failure.
"They like to write a lot of things about me because they need clicks. I'm not focused on what people say," said Maguire, who's been through everything.
He received a bomb threat at his home, was arrested and sentenced to 21 months in prison in Greece after a fight, has been the "prey" of memes on social networks for his game. At Wembley, he clashed with Cristiano Ronaldo for the Manchester United captain's armband.
Even this season he has been in the midst of furious criticism before and after Erik ten Hag put him on the bench. "He is very slow when he has the ball at his feet, takes five or six touches every time and has questionable passing," former player Richard Dunne said.
"Harry has other good qualities, but he lacks speed in the open field. It's one of his weak points," Rio Ferdinand said on 'Youtube'.
"It's too late for him to save his career at Manchester United. Too often it feels like the weight of the world is on his shoulders, like he's a scared rabbit and not the commanding centre-back he was in the past. It's unstable that continue in the national team", former international Jamie Carragher said in the "Daily Telegraph".
Despite criticism from exes, Southgate always believed in him. "He's one of our best centre-backs," said the coach, who left out Qatar's World Cup winners Tomori Guehi and Joe Gomez, without hesitating to include Maguire in his squad.
The coach received harsh reprimands for his decision, but after two matches played by England in the World Cup, he is winning the public debate.
"I always believed in myself and I gave everything in training to be at the best level. I want to play and I will fight for it.
"I feel good and I'm fresh. I played with Cristiano Ronaldo and he was often criticized. If they criticize him, who for me is the best, how can they not criticize the rest", Maguire said.
Started against Iran and hit the crossbar in the first half, before leaving concussed after a strike after an hour. Even in the 0-0 draw against the USA, it was a wall that repelled all maneuvers of the rival in the center.
His head was a shield, not allowing any ball to pass, making eight clearances, six of them headed.
"He's a fantastic footballer. His height and physical presence give us aerial power that we don't have in other players. In addition, he's a leader for the rest of the defense as he's been with us for a long time." , – emphasized Southgate, who has used him in both matches as a starter.
The manager has always banked on him and Maguire has been a key part of the England side that reached the semi-finals of the 2018 World Cup and the final of Euro 2020.
His faith is total; this season he has played more minutes with England (340) than in the Premier League with Manchester United (280). Maguire is showing his best at the World Cup.