Luis Enrique complains about the 7-0 victory: "I feel like sh*t"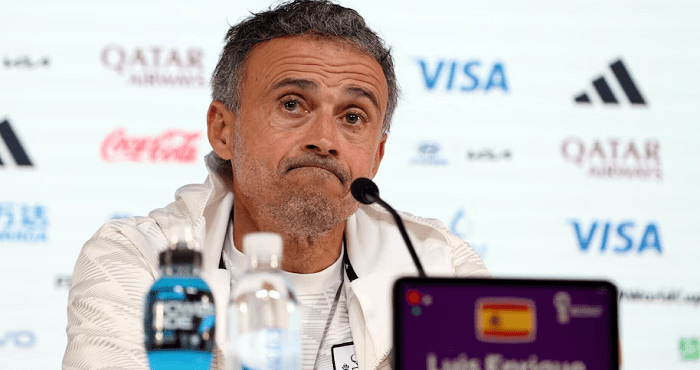 The incredible debut of Spain at Qatar 2022 will not be easily forgotten. Spain destroyed Costa Rica with a deep 7-0 victory, but during the press conference on the eve of the big game with Germany, Luis Enrique emphasized that beyond the result, the 3 points were important.
"You should never be sure of victory. You always wish the best for the debut, but I admit that I did not expect such a match. I feel better when I have to solve problems, I am really a m…".
Costa Rica has not been a very difficult test for the Spaniards, but this will not be the case with Germany, who have an attacking game and are always looking to press hard all over the pitch.
"It is the team that resembles us the most and therefore it is the right challenge for us. It will be an open match and we will see which of the two teams will manage to win", said Luis Enrique.
"What does Germany represent in the world of football? They have won the World Cup 4 times. I played against them in '94 and they were very strong physically.
"If there is a team that knows how to fight it is Germany, if there is a team that can change things immediately it is Germany. The history is there and they have the best players in the world. But we are convinced that we can win and for this is what we will play".