Listen to the speech that inspired Saudi Arabia's victory over Argentina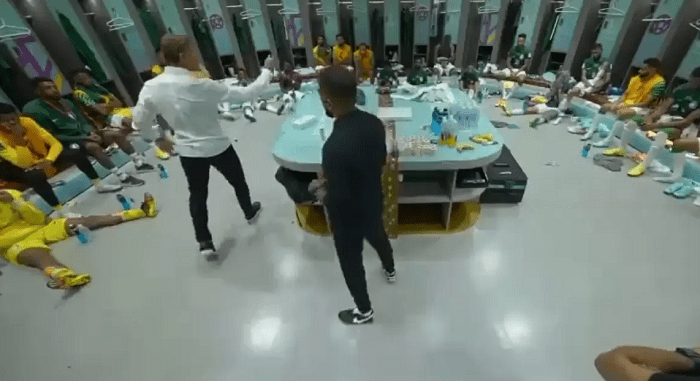 The 2-1 victory that Saudi Arabia achieved against Argentina a few days ago in the match that these two teams played in the Qatar 2022 World Cup has been considered the biggest surprise so far in this tournament.
Argentina led 1-0 at the end of the first half, where two goals were disallowed for offside. In the first 45 minutes, Messi and his friends ruled the field, dominating.
In the second half of the game, the Arab team completely changed its face, scoring two goals and overturning the disadvantage. Coach Herve Renard, who leads the national team of Saudi Arabia, also deserves credit for this victory.
A video of the coach's halftime speech is circulating on social networks. In high tones he speaks to his players, criticizing them for being passive on the field.
Among his jokes is the one when he asks the players to mark harder and closer to Messi. "Want to take a picture with Messi?" he tells the players. The entire speech in English was also translated into Arabic by a translator.
Hervé Renard, Saudi Arabia coach's speech at half time vs. Argentina. Talks about the marking and Lionel Messi.pic.twitter.com/GZdfM2WSU6

— Roy Nemer (@RoyNemer) November 24, 2022