Georgina after CR7's tears: You can't give your soul to someone who doesn't deserve it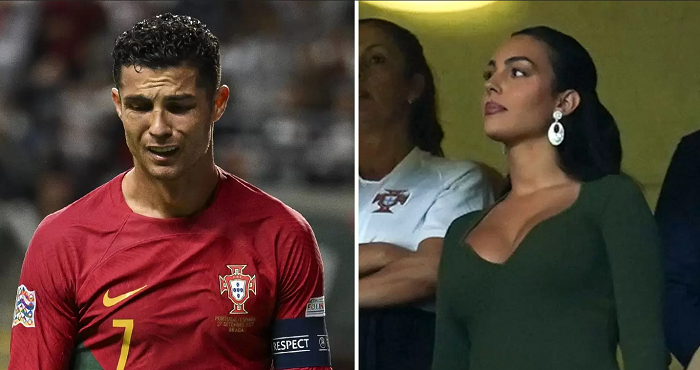 The elimination of Portugal by Morocco in the quarter-finals of the World Cup has caused a lot of noise, not only because the Portuguese were the favorites on paper, but also because this has most likely been the last World Cup for Cristiano Ronaldo.
The five-time Ballon d'Or winner failed to secure the only trophy missing from his rich trophy collection this time as well and left the field in tears.
A failure that, according to his supporters, has someone responsible. The supporter in this case is special because it is his partner, Georgina Rodriguez, who dedicated a message to CR7 on Instagram after the elimination and the tears.
A message that targeted the coach of Portugal, Fernando Santos, who left the attacker on the bench in the last two games.
"Today, your friend and coach made the wrong decision. That friend for whom you have so many words of admiration and so much respect. The same friend who, putting you on the field, saw how everything changed, but it was too late.
"You can't underestimate the best player in the world and the most powerful weapon at your disposal, just like you can't give your soul to someone who doesn't deserve it. Life gives us lessons. Today we didn't lose, today we learned." was Georgina's message on Instagram.