Fans compare him to the Cameroon player, LeBron James' response goes viral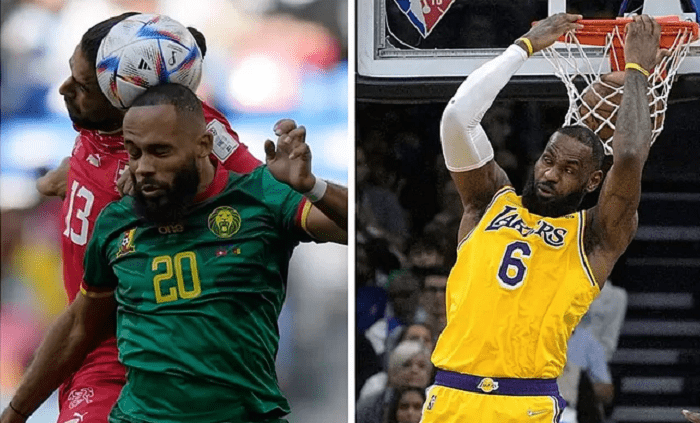 Athletes from all sports around the world are attending the 2022 World Cup in Qatar, including LA Lakers star LeBron James. He has even admitted that there is a Cameroonian player in the tournament who could be his sozi, namely Bryan Mbeumo.
When Mbeumo was spotted facing Switzerland on Thursday, a fan noticed the similarities and shared a clip on Twitter. "So that's why LeBron has been out the last five games," he joked, suggesting the basketball player had gone to play in the World Cup.
The main similarity was the beard that Mbeumo and James have, even the latter admitted that they look alike by sharing the viral post on "Instagram Stories".
"I mean I have work to do in other places too!" James wrote on the social media platform, making sure the original post went even more viral.
When Cameroon return to the field against Serbia and Brazil, the attention on Mbeumo will be even greater.