"Determination paid off, even though I was 91 points behind the leader, I still believed in the title."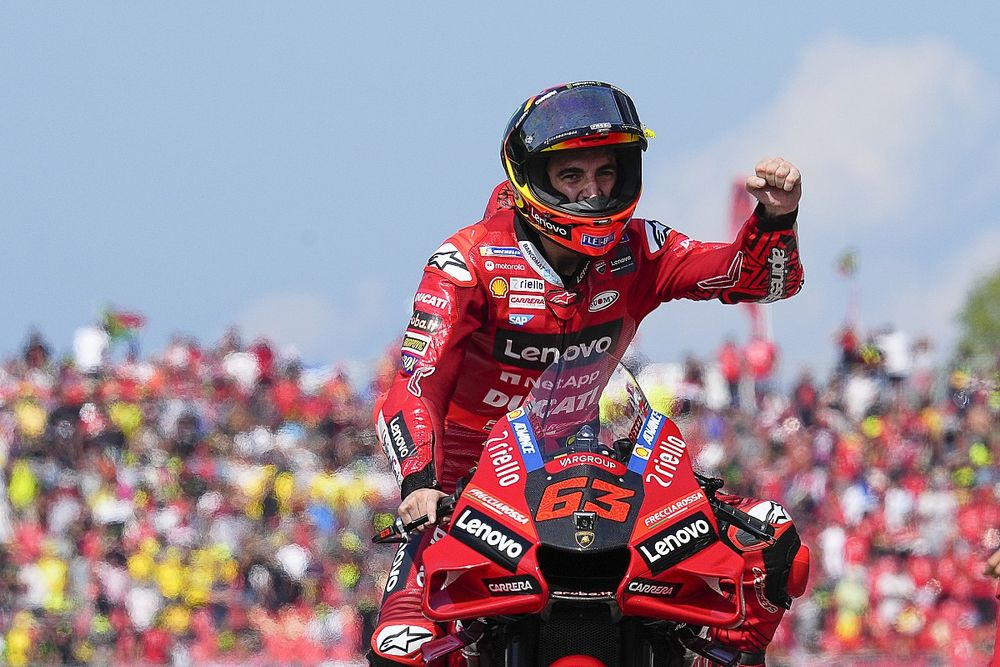 Francesco Bagnaia left the Ducati-hosted evening earlier than everybody else, but the MotoGP world title celebration went on until 1 in the morning for him.
"I was exhausted from that day, which seemed to go forever. While the squad was still having a celebration, I went to sleep since I was hungry and weak.
Going from one interview to another that afternoon had also given me a cold, so I wasn't feeling well. Then we attended the MotoGP "gala" evening, and eventually the team celebration," recalls Bagnaia.
"It's been a protracted, taxing, and challenging season. We were unable to even consider winning the championship in the middle of the season since I was 91 points behind Quartararo.
"But we persisted, and I believe that everyone's tenacity paid off. The jubilation is legitimate because we received two crowns, one for drivers and one for constructors "Bagnaia stated.
"The individuals in my immediate vicinity have been of enormous assistance to me and are everything. I'm hoping that this victory will serve as more of a spur in the future.
"The events of this year had a significant impact on my career. We now have more experience, and I believe that will help me win the title again the next year," said Francesco Bagnaia.