Brazil, Tite explains Neymar's injury and makes a big promise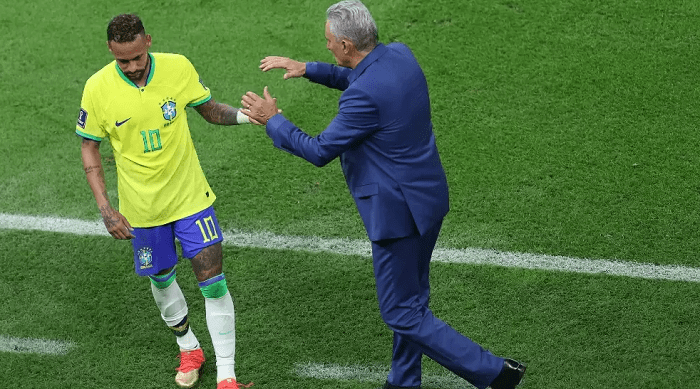 "We are all confident that Neymar will play again in the World Cup that is taking place in Qatar." This is the big promise made by the coach of the Brazilian national football team, Tite.
He, like all Brazilians, is worried about the condition of the striker Neymar, injured in the ankle in the match against Serbia. "He felt pain before leaving the field, but he stayed to help the team".
"He played until he felt he couldn't run anymore and was replaced. His behavior on the field lied to me as well, as we did not realize that the injury was so great," said Tite.
"I only saw later on the video how much the ankle was damaged. We are anxious, but we will all play for him, to give him the opportunity to play again, even if only in the final. Now he needs rest and treatment", said Tite.