Asano, the Japanese of Bundesliga who became Italian for a fake news and who asked "what is a Hansi Flick?"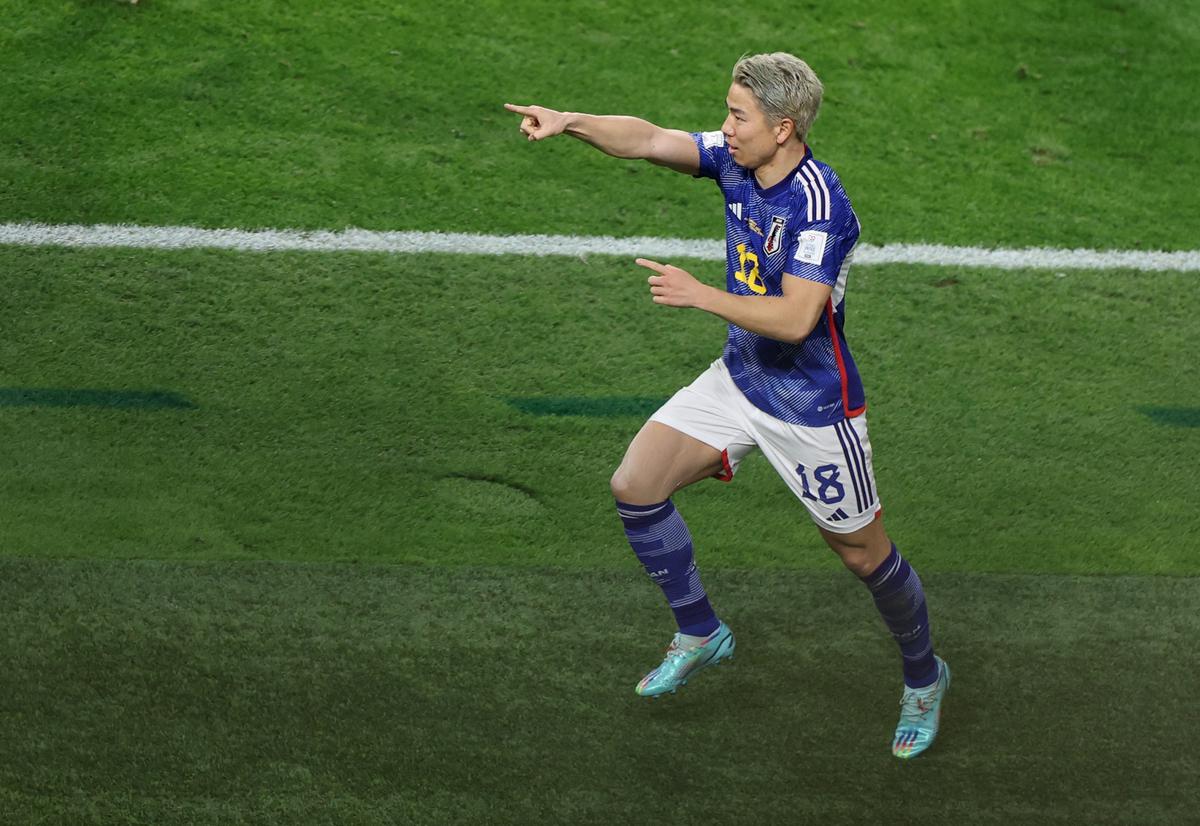 The Bundesliga gives, the Bundesliga takes away. And for Mr. Hansi Flick, the coach of Germany, nothing is truer. The coach, who rose to prominence when Bayern Munich catapulted him into the team with which he won a legendary treble, fielded eight players from the German championship against Japan (only Rudiger, Gundogan and Havertz were "foreigners" in the starting line-up) and then sent five more onto the field with his replacements.
And in the end he was almost right, because in the end it was two players who play in the Bundesliga who decided the match. Too bad Ritsu Doan and Takuma Asano were on the pitch in Japan.
Asano, Japanese from Germany – And between the two, the strangest story is actually that of Asano, the Bochum forward who, after playing in his hometown and moving to Arsenal, found his second home in Germany.
Stuttgart, Hannover, then two years in Belgrade at Partizan and finally Bochum, who took him for free in 2021 for the big return to the Bundesliga.
The Japanese does not score much, considering that in 61 games in the main category of German football, he scored only 4 times and sent a teammate into the net with an assist as many times.
But his goal against Germany, a control and shot past the crossbar worthy of the best Benzema, sparked immense curiosity about him.
Between fake news and… "what is Hansi Flick?" – And also some fake news, if we consider that thanks to an Italian prankster, his Italian Wikipedia page for a few hours explained that Asano was raised near Terni, a city in Italy, and therefore would be called "ternano" in his homeland and that he had also played with Rieti's youth team.
Nothing real, because the 28-year-old grew up in Mie Prefecture and his real nickname is "jaguar". But there is something special (and very real) about him. A few months ago, Asano had no idea who Hansi Flick was.
Indeed, that "what" was a "Hansi Flick", to be precise. In April, ZDF interviewed him after a match and explained that the coach of Germany was also in the stands.
But apparently the name of Die Mannschaft's coach is not familiar to the Japanese, who thought it was…something and very politely asked "What is Hansi Flick?".
When they explained it to him, he laughed. Which, of course, the German coach did not do. Since Wednesday I know very well who (or what) Takuma Asano is…