Ronaldo, United's crazy profite a minute after the Portuguese's farewell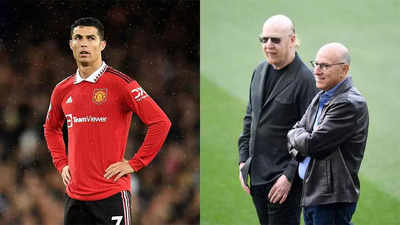 Cristiano Ronaldo has already officially left Manchester United, by mutual agreement with the club, after the sensational interview published in the past few days, in which he directly criticized the organization of the Red Devils and the coach chosen by the club.
However, after the announcement of the consensual termination of the contract of the phenomenon from Madeira, United had the best rise in the stock market in a year, as written by the Spanish newspaper Mundo Deportivo.
As the Spanish daily reports, the Manchester club's shares have risen sharply on Wall Street, surpassing a 15% gain. Also, the stock hit a one-year high. All after the separation from Cristiano Ronaldo.
This increase in the value of the share can also be related to the announcement of the club, which on the same day of the end of the contract with CR7 had published a statement announcing the intention to explore all possible solutions for the improvement of United, including the sale possible.
In Spain they talk about Jim Ratcliffe, who is not the first time trying to become the owner of the Manchester team, as a possible buyer of the Red Devils.
In any case, the sale of the club is still offshore and the fact that catapulted United's shares must almost certainly be the Portuguese star's departure from the team.