BREAKING: Gareth Bale has announced his retirement from football with immediate effect!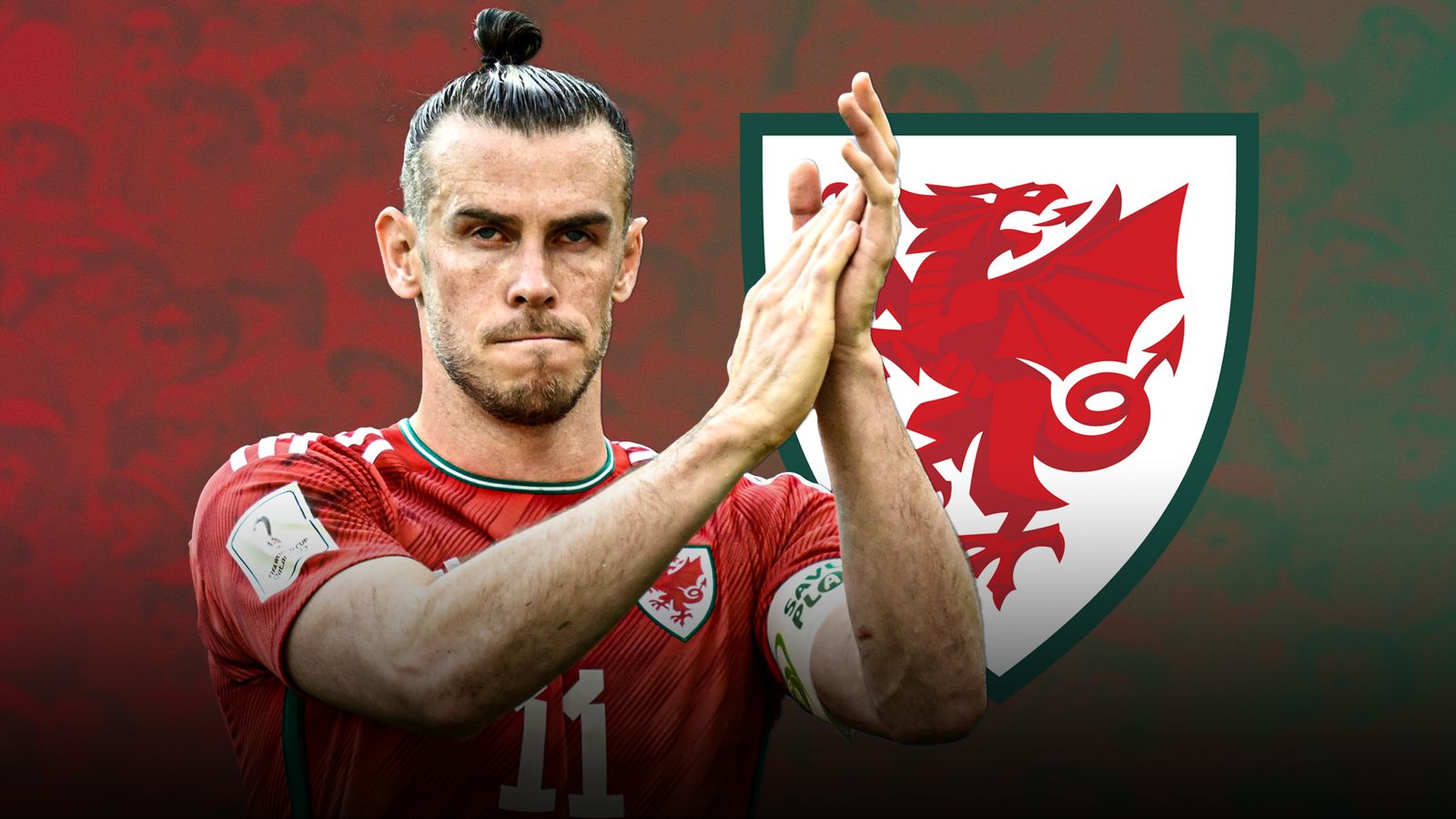 LAFC forward Gareth Bale has announced his retirement from professional soccer after an esteemed 18-year career, the Welsh superstar announced Monday.
Bale, 33, joined LAFC last June after leaving Spanish powerhouse side Real Madrid. He scored one of the most memorable goals in MLS history, a towering extra-time header that sent the Black & Gold into penalty kicks and their eventual MLS Cup 2022 victory.
"We want to thank Gareth for everything he brought to our club," LAFC co-president & general manager John Thorrington said in a release. "He arrived here with a goal to win championships in LA, and, like he has done everywhere else in his career – he succeeded.
"It was an honor to have one of the most talented, dynamic and exciting players of his generation finish his career with a title for LAFC, and we wish Gareth, his wife Emma, and their family nothing but the best in their future endeavors."
— Gareth Bale (@GarethBale11) January 9, 2023
Bale has described the decision to quit international football as 'by far the hardest of my career'. The Welshman won five Champions League titles and LaLiga three times at Real Madrid and is considered one of Britain's greatest-ever football exports.
Bale began his professional career at Southampton, playing at left-back and earning acclaim as a free kick specialist. Bale moved to Tottenham Hotspur in 2007, for an eventual £7 million fee. During his time at Tottenham, managerial and tactical shifts saw him transform into a more attacking player.
From the 2009–10 season, under the guidance of Harry Redknapp, Bale became an integral part of the team, rising to international attention during the 2010–11 UEFA Champions League. In 2011 and 2013 he was named PFA Players' Player of the Year, and was named in the UEFA Team of the Year. In 2013, he was also named PFA Young Player of the Year, the FWA Footballer of the Year and the Premier League Player of the Season. He was nominated to the PFA Team of the Year three times in a row between 2011 and 2013.
Bale was transferred to Real Madrid in 2013 for an undisclosed fee, which was confirmed to be a world record transfer fee of £85.1 million (€100.8 million). Being part of the subsequent trio dubbed BBC, alongside Cristiano Ronaldo and Karim Benzema, Bale helped the club to win the 2013–14 Copa del Rey and UEFA Champions League, scoring in both finals.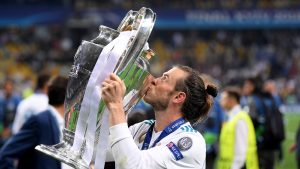 The following season, he won the UEFA Super Cup and scored in a third major final to help the club win the FIFA Club World Cup. Bale experienced a decrease in game time in the following seasons due to continual injuries, although he collected winner's medals in La Liga in 2016–17 and 2019–20, as well as three additional Champions League titles in 2015–16, 2016–17, and 2017–18, among other trophies; he featured in the first and third of the consecutive finals, scoring twice — once with an overhead kick — in Real Madrid's 2018 UEFA Champions League Final victory.
In 2020–21, he returned to Tottenham on loan, and the following season was his last for Real Madrid, where he collected another league title as well as his fifth Champions League title, despite gaining little playing time. He subsequently joined MLS club Los Angeles FC in July 2022 and won the Supporters' Shield and MLS Cup that season.
Bale made his senior international debut for Wales in May 2006, becoming the youngest player at that point to represent Wales. He has since earned 111 caps and scored 41 international goals, making him Wales' most capped player and top goalscorer of all time.
He was the top scorer for Wales in their successful qualifying campaign for UEFA Euro 2016, scoring seven goals; he subsequently represented Wales in the final tournament as they reached the semi-finals, scoring three goals. He later featured for the side at Euro 2020 and was pivotal in Wales' qualifying for the 2022 FIFA World Cup, ending a 64-year appearance drought at the World Cup. He has been named Welsh Footballer of the Year a record six times.