Messi world and humanity champion: the moving story of the red lace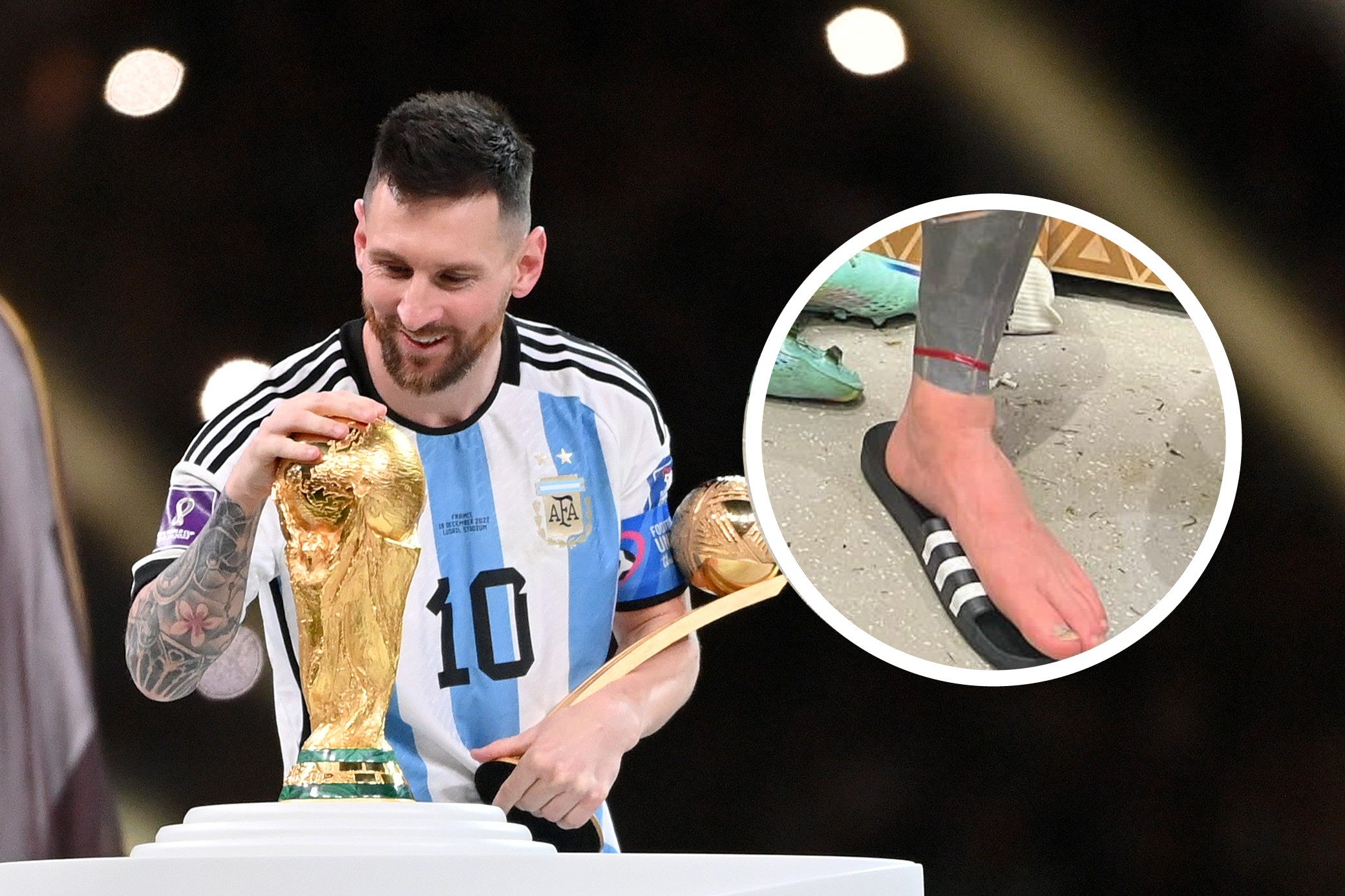 Not only world champion with his Argentina: the phenomenon Lionel Messi knows how to be a number one also on the side of humanity and feelings. The story of the red lace given to La Pulce by an Argentine journalist, Rama Pantarotto, in 2018 after the inaugural draw of the Seleccion in the group stage against Iceland tells it well.
"My mom loves you more than me, I give you her red lace as a sign of good luck. If you want it, I'll give it to you", said the Russia 2018 correspondent to the champion who had just missed a penalty, who not only he accepted but hasn't taken it off since then, even showing it to the same journalist after the match against Nigeria, who immediately revealed his emotion.
Propitiatory rite, for oneself and for friends – Who knows how he must have felt when he saw him in every image of the celebrations of Argentina in which Messi was seen with his ankles uncovered and with that strap.
Not only that, because over the years Messi has donated 35 copies, requested from Pantarotto's mother, to various teammates: from Coutinho, to propitiate his explosion, up to De Paul, Lautaro and "Dibu" Martinez, hero of penalties and equipped with a red string on his arm even in the much contested moment of the out of line exultation at the time of the awarding as Best Goalkeeper of the tournament. Four years later, fate took its course, perhaps also thanks to the propitiatory element given to Messi by one of his longtime admirers.