Manchester United, hated Glazers ask for £9BILLION to end the feud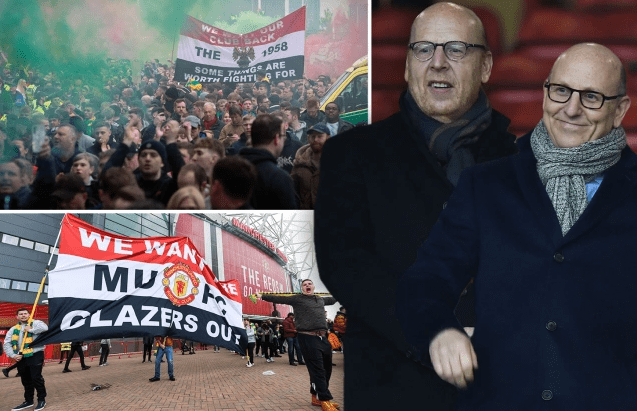 MANCHESTER UNITED could finally be sold by the Glazers after 17 years of ownership. And now fans can get their wish as the Glazers have announced they are "exploring strategic alternatives for the club".
The controversial American owners are prepared to sell the club outright, with a deal expected to be worth around £9bn. That would make United the most valuable sports team in the world, eclipsing the Dallas Cowboys who are said to be worth £7.23 billion.
A statement from the club said: "Manchester United plc, one of the world's most successful and historic sports clubs, today announces that the Company's Board of Directors (the "Board") is beginning a process to explore strategic alternatives for the club.
"The process is designed to enhance the future growth of the club, with the ultimate aim of positioning the club to take advantage of both on-field and commercial opportunities.
As part of this process, the Board will consider all strategic alternatives, including new investment in the club, a sale or other transactions involving the Company.
This will include an assessment of several initiatives to strengthen the club, including the redevelopment of the stadium and infrastructure, and the expansion of the club's commercial operations on a global scale, each in the context of enhancing the long-term success of the club's men's, women's and teams. of academia, and bringing benefits to fans and other stakeholders."
Avram and Joel Glazer added: "Manchester United's strength lies in the passion and loyalty of our global community of 1.1 billion fans and followers.
"As we seek to continue to build on the Club's success story, the Board has authorized a full assessment of strategic alternatives.
"We will evaluate all options to ensure that we best serve our fans and that Manchester United maximizes the significant growth opportunities available to the club today and into the future.
"Throughout this process we will remain fully focused on serving the best interests of our fans, shareholders and various stakeholders."
If the Glazers sell, it would end a decade-long feud between the family and the club's supporters. United have not won the Premier League since Sir Alex Ferguson left in 2013, or any form of trophy since 2017.
However, the Glazers are in line to make a huge profit on the club they bought in a £790million deal in 2005.