Ibrahimovic on Cristiano Ronaldo's departure from United: "The truth…"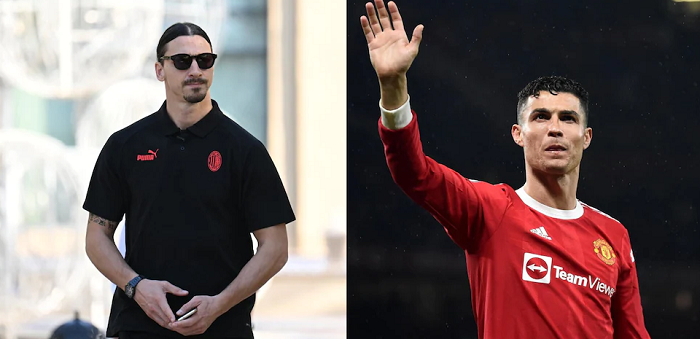 Do you want to know the true story of Cristiano Ronaldo's farewell to Manchester United? Ask Zlatan Ibrahimovic and hear what he answers. The AC Milan star, as usual outspoken, spoke to the Goal website explaining in reality that the truth will never be known.
"We will never know how things went. They say what people want to hear, what they need to say to protect themselves. The coach does it too. They're not not like me, who says how things really went. But everyone is different. Everyone is concerned about their image. For me the perfect image is the genuine one".
Manchester United has decided to terminate the contract with Cristiano Ronaldo during the World Cup, a few days after the Portuguese ace's controversial interview was aired on the BBC program, in which he harshly criticized the club and coach Ten Hag.
It was the straw that broke the camel's back, in fact there had already been disagreements between the parties, not least when Ronaldo had refused to enter the field with a Manchester United shirt.
Today Ronaldo is looking for a new club, while Ibrahimovic continues his long football career with Milan. His contract expires in June 2023. Today Ibra is 41 years old.