Cristiano planned the United interview. Now he'll be even more fired up than before!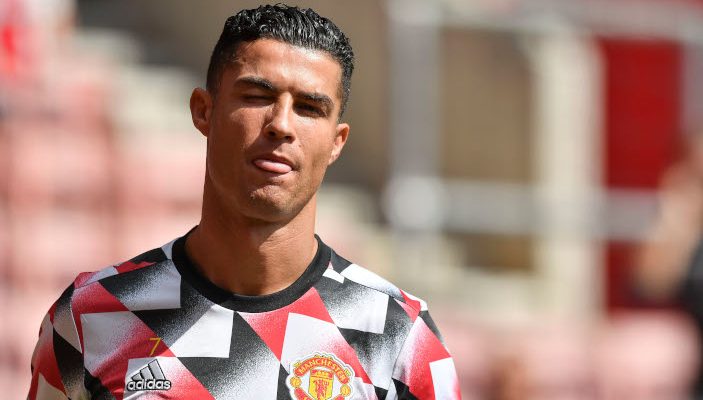 Former Juventus coach Andrea Pirlo worked with Cristiano Ronaldo in Turin and has a theory on the timing of that interview to force a Manchester United exit before the World Cup. Ronaldo sat down with Piers Morgan to criticise his club in every way, making it practically inevitable he would have to leave.
Just before Portugal's opening game in the Qatar World Cup, it was announced he had terminated his contract with Manchester United by mutual consent and was a free agent. "I think Ronaldo had been waiting for a long time to give that interview. He'd prepared everything beforehand," Pirlo told Diretta.it.
"Ronaldo has always had pressure on him and always will, that's not an issue for him. I don't think it put pressure on the Portugal squad either, because even if he hadn't given that interview, the media still would've asked him questions about Manchester United during the World Cup. "I think this is why he decided to get it out of the way, like pulling out a tooth that is wobbly, and now he'll be even more fired up than before."
Pirlo is currently working in Turkey as the coach of Fatih Karagumruk, but he was at the helm of Juventus in the 2020-21 campaign, winning the Coppa Italia and Italian Supercup. "I got along very well with Ronaldo. He's an interesting character, a real professional."
That was a good season for CR7, who scored 36 goals in 44 competitive matches, taking the Serie A Capocannoniere crown on 29 goals in 33 appearances. It has been said that coaches have struggled to deal with Ronaldo over the years, especially at Manchester United, so how did Pirlo earn the respect of his star men at Juve? "I think it's important to find the right balance and be empathetic."
🗣 "Ronaldo a toujours eu la pression et l'aura toujours. Il peut le gérer. Je ne pense pas que ses déclarations aient conditionné le vestiaire portugais."@Pirlo_official n'avait pas tort ! Lisez notre entretien exclusif avec le Maestro !

👉 https://t.co/OrNPeldLUr pic.twitter.com/snJCP4sUo6

— Flashscore.fr (@FlashscoreFR) November 25, 2022