You won't believe which club has the most goals in the World Cup in Qatar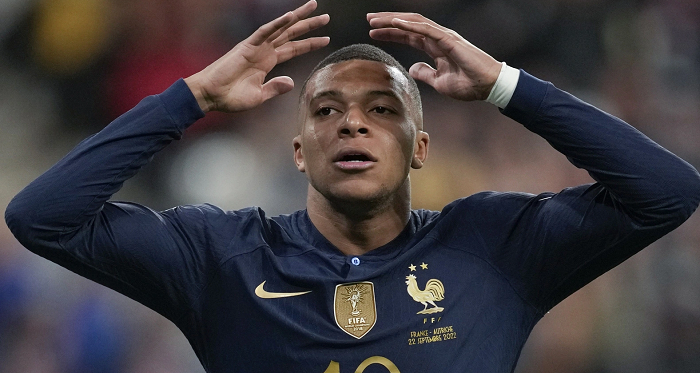 The World Cup "Qatar 2022" continues its course with the third and last round, already started in the group stage. In total, among the 32 competing teams, 90 goals were scored, with the English national team scoring the most (9 goals), followed by Spain and France, who scored 8 and 6 goals, respectively.
Also, on an individual level, at the moment Kylian Mbappé, Cody Gakpo, Marcus Rashford and Enner Valencia lead the World Cup scorers table with three goals each, but which club has the most "scorers" at the World Cup in Qatar? The answer is Manchester United, who have already collected 7 goals from their players in Qatar.
Specifically, the scorers from the English team were Rashford with 3 goals, Bruno Fernandes with 2 and Cristiano Ronaldo and Casemiro with 1 goal each. The Portuguese was part of the "Red Devils" until the start of the World Cup, later he broke his contract and is a free player.
Manchester United is closely followed in this direction by Paris Saint-Germain (3 goals from Mbappé, 2 from Messi and 1 from Carlos Soler) and Barcelona (2 goals from Ferrán Torres and 1 each from Christensen, Lewandowski, De Jong and Gavi).
Fenerbahçe has 4 goals (3 from Enner Valencia and 1 from Batshuayi), while Ajax, Atlético Madrid, Manchester City, PSV Eindhoven and Milan have 3 goals each in "Qatar 2022".
Below we break down the full list of clubs with the most goals, to date, in this World Cup:
Clubs with 7 goals
Manchester United (3 from Rashford, 2 from Bruno Fernandes, 1 from Cristiano and 1 from Casemiro)
Clubs with 6 goals
PSG (3 from Mbappé, 2 from Messi and 1 from Carlos Soler)
Barcelona (2 by Ferrán Torres, 1 by Christensen, 1 by Lewandowski, 1 by De Jong and 1 by Gavi)
Clubs with 4 goals
Fenerbahçe (3 from Enner Valencia and 1 from Batshuayi)
Clubs with 3 goals
Manchester City (1 from Grealish, 1 from Foden and 1 from Gundogan)
Ajax (2 from Kudus and 1 from Klaassen)
Atlético Madrid (2 by Morata and 1 by Joao Félix)
Milan (2 from Giroud and 1 from Leao)
PSV (3 from Gakpo)
Chelsea (1 from Sterling, 1 from Pulisic and 1 from Koulibaly)