World Cup madness, fan follows the match while having surgery on his 'private parts'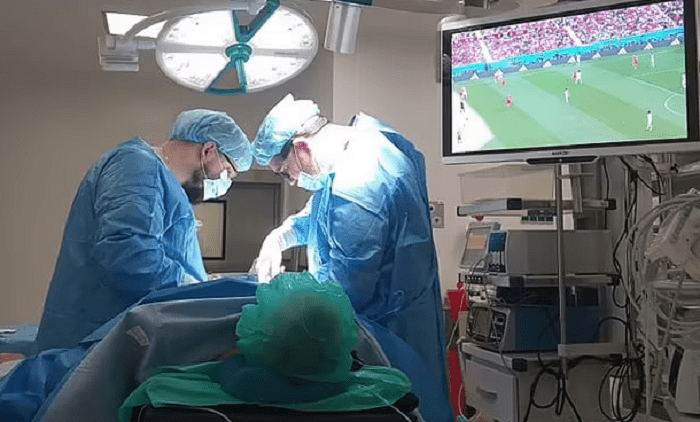 An unusual photo was posted on the official social media profile by the "Independent Public Health Care Center of the Ministry of Interior and Administration" in Kielce, Poland.
The unnamed man had been taken to the hospital in the city of Kielce on Friday where he was to undergo surgery for his lower regions.
The photo shows two doctors performing an operation. Meanwhile, a patient watches the Qatar World Cup on the opposite TV from the operating room.
"At us patients are just receiving service. All gentlemen under spinal anesthesia are satisfied, – it is emphasized in a short post on Facebook. Three hashtags: World Cup 2022, Football and Qatar 2022 were attached to the description.
One user asked if the patient could not wait to perform the operation, how long did he have to watch the match of the heart team, Poland, in this situation, under the influence of strong emotions.
"Nothing was out of protocol and standards", – was the answer on the profile of "SP ZOZ MSWiA" in Kielce.
The passion for football stopped the whole world for the World Cup in Qatar. Millions of fans around the world try in every way to follow their respective national teams engaged in this competition. This Polish fan holds the "flag" to identify with the national team…