What is happening to him in Belgium? De Bruyne explains it very easily!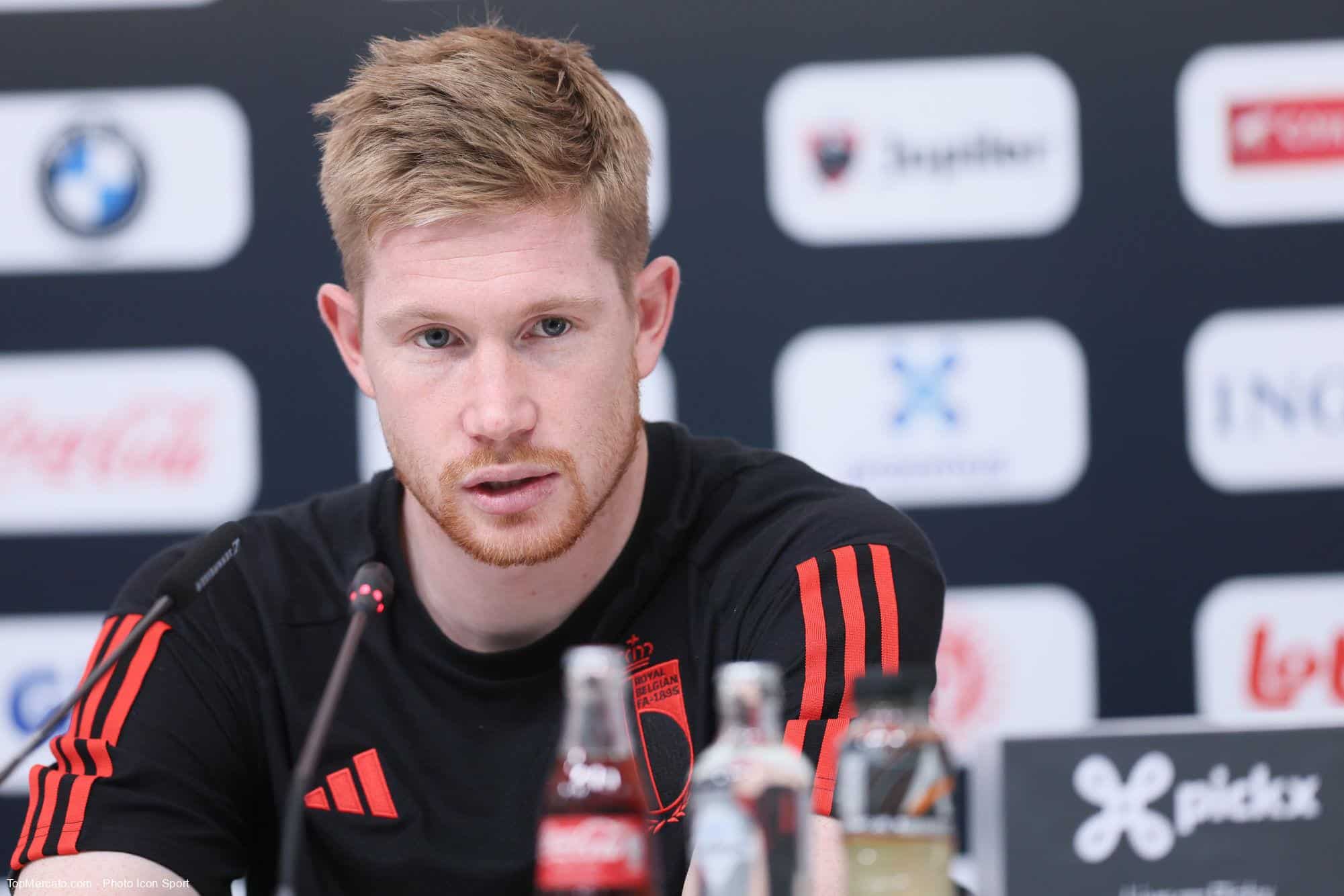 It is a classic of every World Cup: the star of the second-row national team who after a while gets frustrated with preaching about the desert, who looks around and notices companions much scarcer than those he is used to seeing every day in the club. At that point, there are two possible reactions: either he puts himself at the head of his ramshackle army and drags it towards the unimaginable, like Maradona in Mexico (but also Bale at Euro 2016) or he starts huffing and complaining about the inadequacy of others, like Ronaldo has often done in Portugal and Ibrahimovic in Sweden or as De Bruyne did the other night in Belgium, where even some players around a certain level have it.
Gestures and quarrels, the frustration of De Bruyne – During the match won with difficulty against Canada, the Belgian champion spoke at length with body language (and not only with that), dropping his arms at his teammates' mistakes, gesturing with coach Martinez to get him to change something and complaining of what was there, arguing on the pitch with Alderweireld and not celebrating Batshuayi's goal, clearly letting it be understood what he was thinking of the team, his teammates, the game.
"It makes my life a lot easier," he stated. "The way he leads the team is very clear and I feel very comfortable with him. Both our contracts run to 2025, so that makes it easier. I could not be happier." "[But Belgium] can't play in the same way as Manchester City. As a national team, you have to adapt to the players you have around you.
"Does it frustrate me sometimes? Yes, but I should show that less, although that is the perfection I strive for."
De Bruyne was named player of the match as Belgium began their World Cup campaign with an unconvincing 1-0 win over Canada in Group F on Wednesday. The midfielder cut a frustrated figure throughout and did not partake in celebrations for Michy Batshuayi's eventual winner, though he is aware he needs to keep his visible annoyance on a leash.
"I do know that my reactions are not always good," he added. "I look for moments afterwards, to find that peace, but people know that it's my way to help the team play better and get more out of the game. But of course, I also have to learn to react in a better way. Every now and then the emotions spill over, but that's also part of the game."
Belgium next play Morocco on Sunday, before their final Group F match with Croatia next Thursday.