WATCH: This World Cup couple has become famous around the world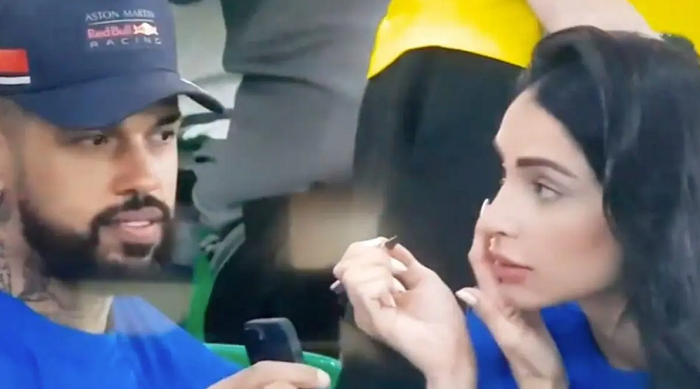 The World Cup in Qatar is now drawing to a close: only four matches remain until the end of the tournament, namely the two semi-finals Argentina-Croatia and France-Morocco, the grand final and the third-place final.
After a stage of 1/8 that has given many surprises, the quarterfinals paid off the expectations with exciting matches, paving the way for a possible challenge of the champions between Messi and Mbappe, but also telling the story of Morocco and the consistency of Modric and his teammates.
And then there was the display in the stands, which began with disbelief over 'fake' fans employed by the host country and amid controversy over the banning of rainbow symbols inside stadiums, and was then phased out.
Between the Japanese, an example of civilization for their gesture of cleaning the stands after the match, and the irrepressible Croatian fan Ivana Knoll who defied Qatar's censorship, there were no shortage of scenes of parties of all kinds in the stadiums, but also strange situations.
One of them in the last hours has reached a degree of virality enough to give world fame to the two protagonists of the story, since the video that shocked the couple in question – which was then spread on other social networks – has gone to over 10 million views.
The match between Brazil and Croatia was being played on Friday and at one point the camera moved from the pitch to the stands, framing a boy and his partner.
At that moment the images showed the man – a Seleção fan, as you can guess from the shirt he was wearing – holding the phone in front of the woman sitting next to him so she could use the camera to apply make-up.
However, a few seconds into the video, the boy's attention was drawn to someone off-screen, at which point he was seen smiling and winking at that someone.
The suspicion that it might be a female must have arisen – for reasons absolutely mysterious since she couldn't have seen it – even in the woman nearby, who almost immediately looked up, interrupting the make-up operation to burn her with a glance , while the man looked surprised.
Those who first posted the video were equally surprised, writing in support: "The best thing I've seen so far at the World Cup."
From there began a viral phenomenon of unprecedented power, with thousands of comments wondering how it was possible that the woman had 'sense' that her boyfriend might be flirting with someone else. Until the final explanation of social networks gathered in a planetary session: "She has superpowers." This is also the World Cup.
Best thing I've seen at the World Cup so far pic.twitter.com/wTB6SyzPLI

— Gecko🦋❤ (@AcevenGecko) December 9, 2022