Watch the moment when Rodrygo tries to "steal" Ronaldo's talent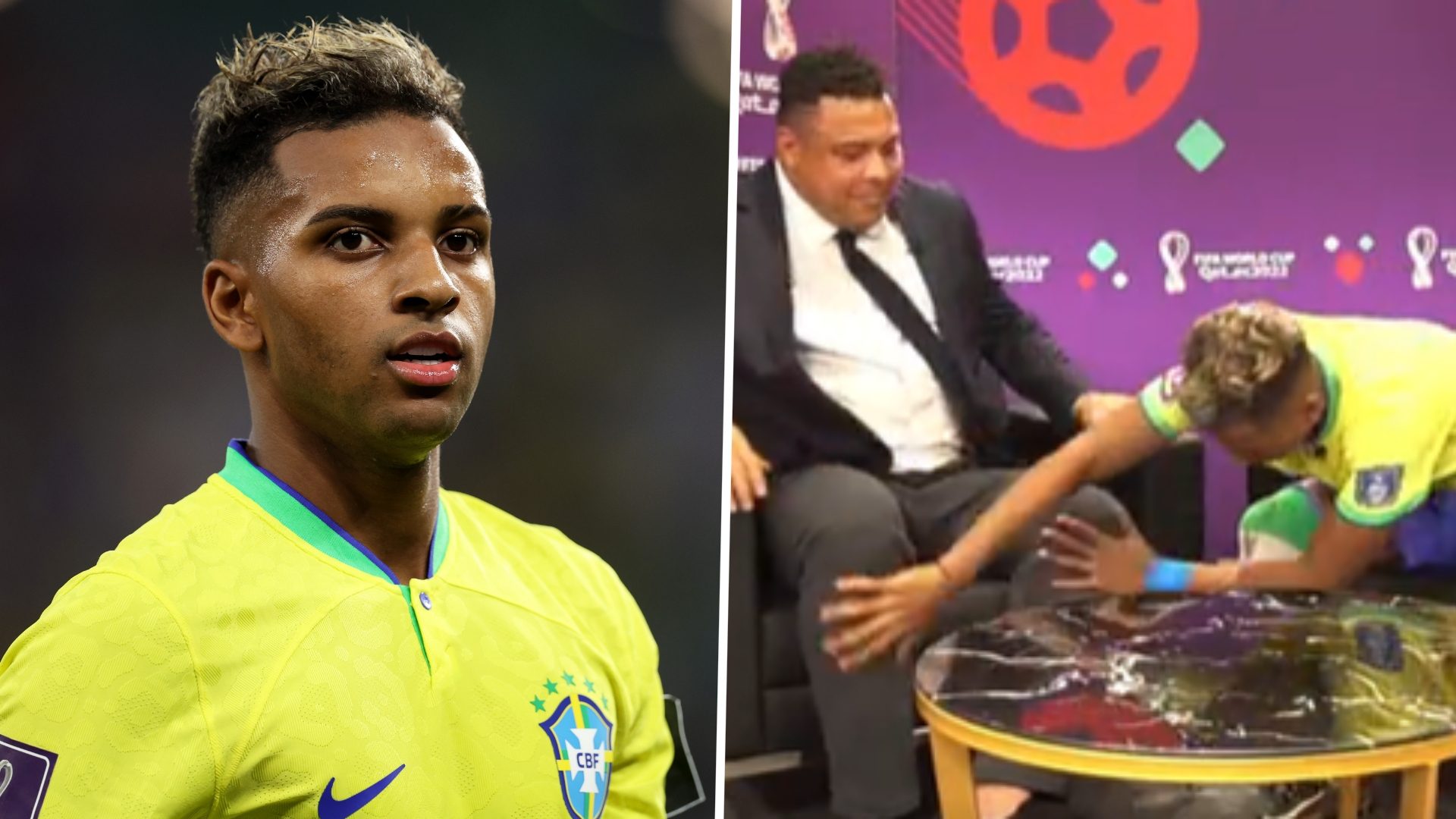 He did great things last season with Real Madrid and is confirming himself at a very high level again this year. Now, Rodrygo Goes hopes to repeat his good form with Brazil at the World Cup in Qatar.
Everything will be useful in trying to be decisive and help the national team triumph in the tournament, even "stealing" the skills of … Phenomenon Ronaldo.
Exactly, because after the match against Switzerland, the Brazilian striker was interviewed by the Seleçao legend. After a short dialogue with some questions about the challenge and the path of Brazil, came Rodrygo's gesture of appreciation to Ronaldo, who could not contain his laughter.
When it came time for the greeting, the young striker rubbed his hands on Phenomenon's legs and then his own, explaining that he wanted to take some of his talent.
Ronaldo was surprised by the gesture and laughed a lot. The same applies to the many fans who were following the interview and to those who saw it afterwards. Let's see if the "stealing" will work…
SEGURA ESSE ENCONTRO!@Ronaldo entrevistou o grande @RodrygoGoes logo após o jogo contra a Suíça. Nada como conhecer seu ídolo né? Rodrygo, a gente te entende! 😂😅

Rumo ao hexaaaa 🇧🇷 @fifaworldcup#ronaldotv #Rodrygo #ronaldo #fenomeno #fifaworldcup #copadomundo pic.twitter.com/2G9OxVJIpC

— RonaldoTV (@RonaldoTV09) November 28, 2022