WATCH: Portugal win crazy game with Ghana, CR7 scores historic goal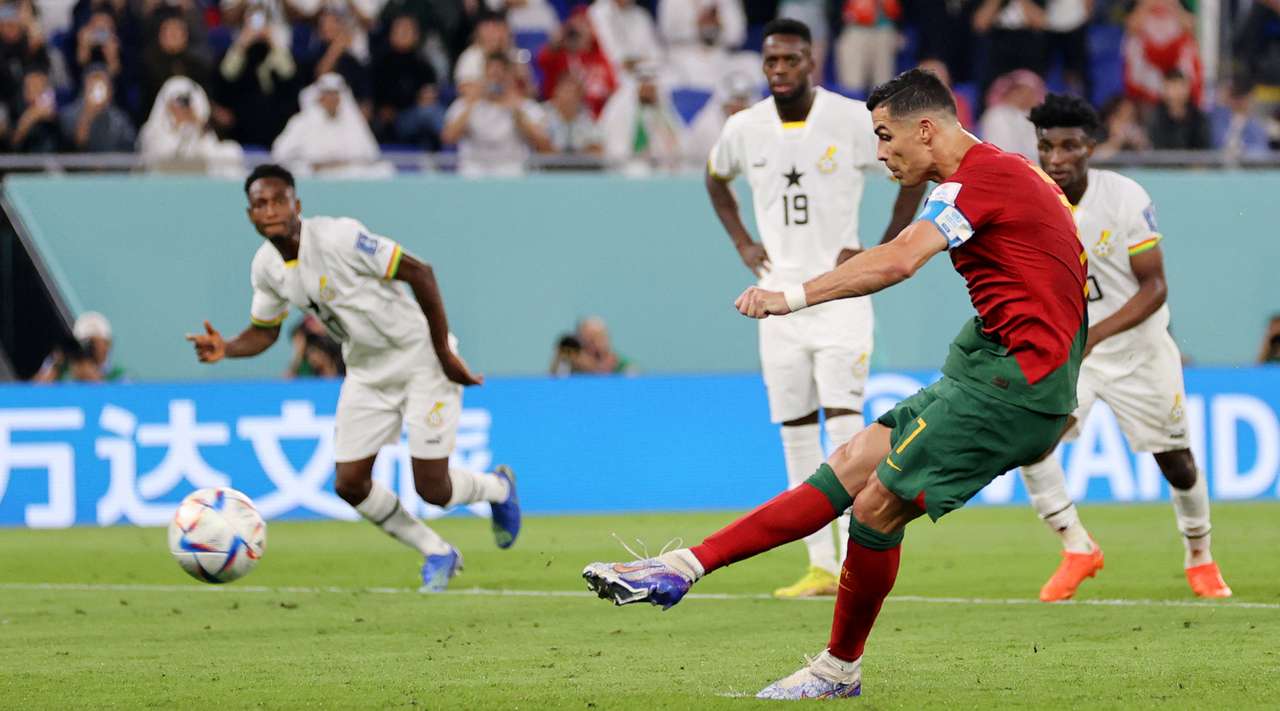 Portugal defeated Ghana 3-2 and took the lead of Group H. The match played in Doha, as can be understood from the result, was full of emotions.
Everything happened in the second half, even though the Portuguese scored in the 31st minute of the first half with Cristiano Ronaldo, but the goal was canceled by the referee for a foul by CR7.
The match was unlocked in the 65th minute. Cristiano Ronaldo won and converted a penalty and became the first player in history to score in five World Cups.
The referee's decision to award the penalty was followed by numerous protests from Ghana's players, but the match referee had no doubts.
However, the Portuguese's celebration was short-lived as Ghana got their revenge in the 63rd minute with a goal from Ayew, who capitalized on a defensive error by Portugal.
Five minutes later, Portugal were back in front with a goal from Joao Felix, who finished with a beautiful strike after a perfect assist from Bruno Fernandes.
Two minutes later came the third goal of the Lusitanians. The author was Rafael Leao, who scored three minutes after entering the playing field. This time, too, the assist came from Bruno Fernandes.
When it was thought that the game was over, Ghana has reopened everything with a goal in the 89th minute scored by Bukari. Despite the extra 9 minutes given, Portugal managed to defend the advantage and get the three points.