WATCH: Lionel Messi's wife & sons celebrate his goal against Mexico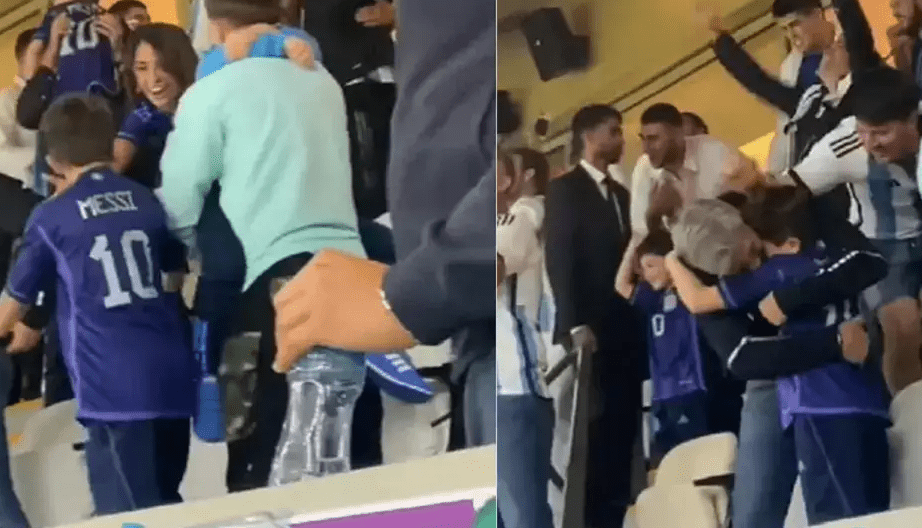 Argentina needed a goal to stay afloat in the ongoing FIFA World Cup 2022, and it was none other than Lionel Messi who came to the rescue with a stunning goal in their second match in Group C. The scores were level at 0-0 and then Messi came under the limelight in the 64th-minute, finding the bottom corner from 25 yards out with a crowd of bodies in the way. Such was the importance of the goal, that Argentina fans went bonkers in the stands and so did his wife and children.
messi's family reaction after his goal IM IN TEARS😭😭 pic.twitter.com/miZKwarn16

— 🇦🇷 (@96temps) November 27, 2022
A video which has gone viral on social media shows Messi's wife Antonela Roccuzzo celebrating Messi's goal with her children (Thiago, Mateo and Ciro), who were also present in the stadium. Lionel Messi has opened up on how his family "suffer" during the World Cup and that his son Mateo has already been left in tears due to the tournament's emotion.
Messi and Enzo Fernandez netted superb goals to seal a vital victory for Lionel Scaloni's side against a passive Mexico on Saturday evening. Had Argentina lost their second game, they would have crashed out of the tournament following their shock opening-match loss against Saudi Arabia.
It has been a pressure-filled week for Argentina, who are one of the most fervent football nations in the tournament who entered the World Cup with a 36-match unbeaten run and as one of the favourites to win the competition. The emotion was evident on the Argentine bench during the match.