Watch Emiliano Martinez mock Mbappe during the celebrations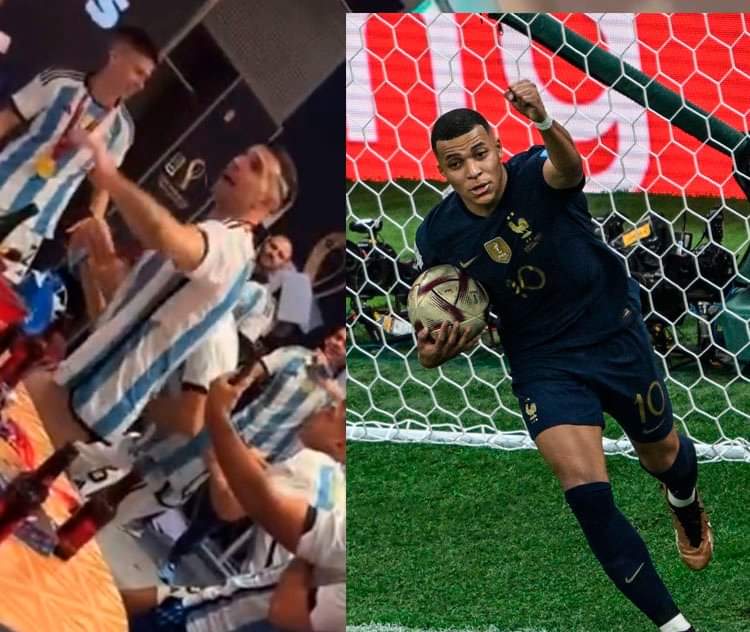 Emiliano Martinez also had a hand in Argentina's World Cup victory. Not only his save in the final but a really important journey throughout the tournament.
And so, after having lifted the Cup, in the locker room there is also room for his glory as well as that of the outfield players.
Just during the party with his teammates, however, the Albiceleste goalkeeper became the protagonist of a curtain that soon went viral and was also highlighted by Sportbible.
Emiliano Martinez, in fact, during a small train with his Argentine colleagues stopped and made a "dedication", but in a negative sense, to his rival in the final: Kylian Mbappé.
While the Albiceleste formation danced to the rhythm of the music, Martinez stopped and answered the chorus: "A minute of silence…". What did the goalkeeper say? "For Kylian Mbappé…". An answer that made everyone smile before resuming the party with wild dances.
Emiliano Martinez demandant de faire une minute de silence pour Kylian Mbappé. 😐 pic.twitter.com/qKovCSumk2

— Actu Foot (@ActuFoot_) December 18, 2022