Watch Dembele's hilarious reaction when he learns that Germany have been defeated by Japan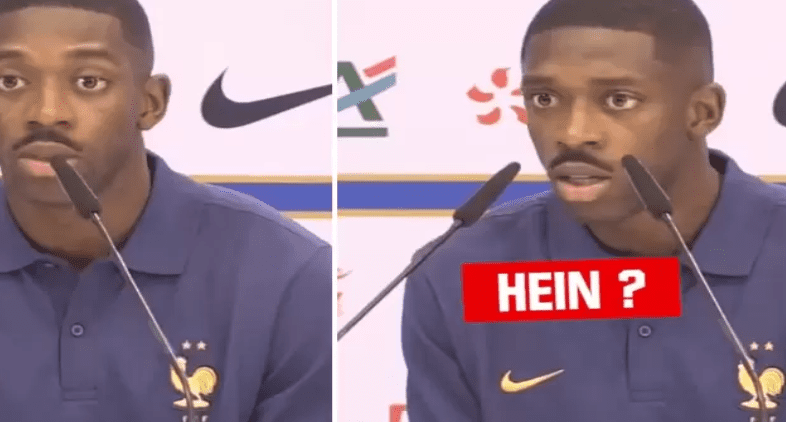 Speaking at a press conference after France's 4-1 win against Australia, Ousmane Dembélé (25) said he wants "to be the protagonist at this World Cup". The Barcelona forward played on Tuesday night and provided his first assist at a World Cup. Despite featuring four times for Les Bleus during their 2018 triumph in Russia, Dembélé failed to register a goal or an assist.
He said he hopes to make more of an impact this time. Asked what has changed in the four years since his last World Cup experience, the Barcelona striker replied: "Many things. I have had difficult years. When you compare the 2018 game and Tuesday's game, there are a lot of differences.
I am entering the tournament after a year and a half without any injury. I have grown and become more mature both on and off the field. I am ambitious. I want to start the games as a starter. I want to be a key player in this World Cup. I want to score and create goals".
When he was younger, Dembélé was often criticized for his health problems, but he believes those criticisms are no longer valid. "I think between the ages of 19 and 25, you change. I think we should delete this question because things have changed. It was not as people might have thought. But it's true that I'm more mature and more responsible."
Against Australia on Tuesday night, Dembélé made his first start for Les Bleus since 2021. Asked how he reflected on his performance, the Barcelona forward replied: "The coach spoke to me a bit more about my defensive position. I felt good. I have been more confident for some time. I try to bring things to the team. There were a few balls I could have done more with. We were surprised that they pressed us so high. We thought they would have a lower block. In the wings, we were often 1 against 1″.
But in France's soccer player's conference, there is also a little funny moment. The journalist tells him that "in this World Cup there seem to be surprises and that incredible results can come out, as happened with Argentina, but also today with Germany, which was defeated by Japan". The Barcelona player asks: "Yes?! Really?" and makes a surprised expression.
😅 Quand Dembélé apprend en direct que l'Allemagne a perdu contre le Japon : "HEIN ???" pic.twitter.com/yCJ2nbCtNf

— RMC Sport (@RMCsport) November 23, 2022