Watch Cristiano Ronaldo taking something out of his shorts and eat it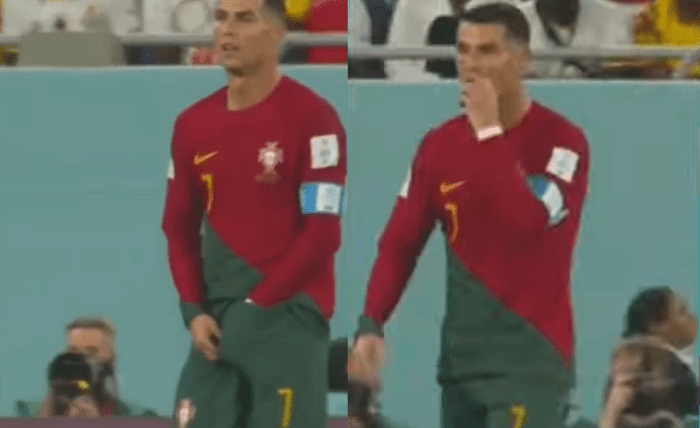 Portugal won on their World Cup debut in Qatar against Ghana. All the eyes of the spectators and the media were above all on Cristiano Ronaldo.
The Portuguese, after the events surrounding his split with Manchester United, scored a penalty goal and registered another record, becoming the first player to score in five World Cups.
However, CR7 managed to get people talking for a different reason. In fact, the most observant eyes have not escaped a special moment in which the player put his hands inside his shorts and took out something to eat.
According to rumors circulating on social networks, it seems that Cristiano Ronaldo, in order not to waste time approaching the bench, preferred to carry a food supplement with him. This would be the very "thing" that has swallowed the Ballon d'Or five times.
A gesture that quickly went viral on social media and made his and Portugal's World Cup debut day in Qatar even more special.
Cristiano Ronaldo keeps cookies in his pants?😳 pic.twitter.com/UpBojzekSH

— 🌟𝓙𝓪𝔂 𝓢𝓽𝓮𝓻𝓵𝓲𝓷𝓰🌟 (@_Jay_Sterling_) November 25, 2022