Watch Australia's player follow Messi to the dressing room and infuriate fans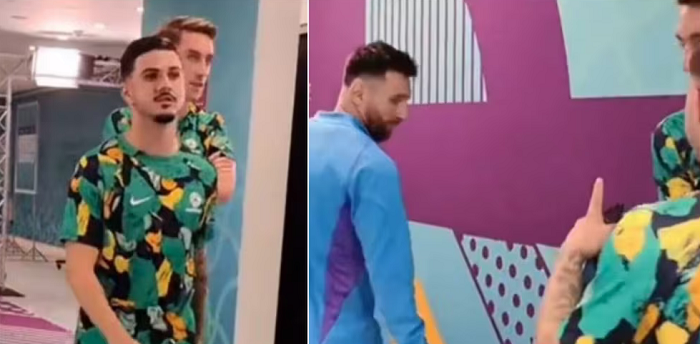 Being eliminated in the 1/8 of the World Cup by Argentina is not a shame for the Australian national team, which has also made Seleccion suffer in the match won 2-1 and unlocked by a Messi gem.
A performance, that of the Socceroos, that has made the fans feel proud, who in any case did not miss a scene that happened at the end of the match, which has gone viral on social networks.
What has sent the Australian people into a frenzy is what happened in the tunnel leading to the dressing rooms of the two teams at Al Rayyan's Ahmed bin Ali Stadium.
In fact, some Australian players have actually stopped Messi to take a selfie with him. A special memory and a moment to tell your grandchildren, although the moment to do it was not the best seeing as it came after the elimination from the World Cup.
Australian players were fanboying over Messi after the match 😂 pic.twitter.com/uFIWWLt4m1

— R 🇦🇷 (@Lionel30i) December 4, 2022