Was denied by FIFA, Harry Kane responds with a £520,000 protest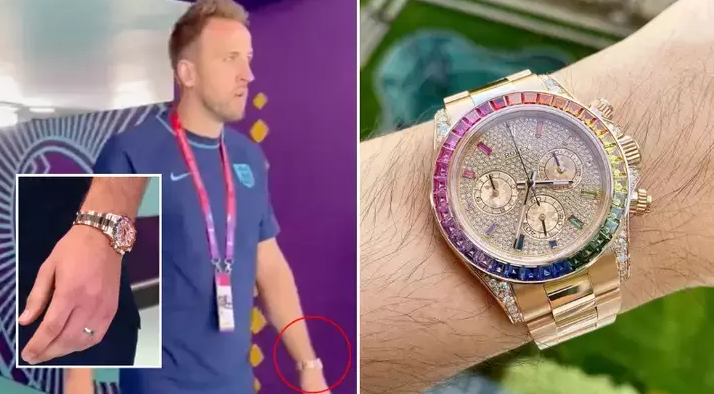 This week, the England captain was set to wear a OneLove armband ahead of Monday's match at the Khalifa International Stadium in a bid to show solidarity with the LGBTQ+ community.
But after the threat of sporting sanctions from FIFA, a number of European countries, including England and Germany, decided not to wear the armband. In fact, the FA were forced to make a U-turn by FIFA just an hour before the emphatic 6-2 win against Group B opponents Iran.
"We were prepared to pay the fines that would normally apply to breaches of kit regulations. We had a strong commitment to keep the ribbon on our side. However, we cannot put our players in a situation where they can be penalized or even forced to leave the field of play.
We are very frustrated by FIFA's decision, which we believe is unprecedented. We wrote to FIFA in September informing them of our desire to carry the 'One Love' banner, to actively support inclusion in football, and we had no response.
View this post on Instagram
Our players and coaches are disappointed, they are strong supporters of inclusiveness and will show support in other ways," said the Three Lions spokesman. Kane was pictured wearing a Rainbow Rolex watch while saying this. in his hand, during the preparations for the World Cup matches, a gesture that can be interpreted as a symbolic protest, reports "Daily Mail".
Insane Luxury Life, an Instagram account with over 700,000 followers, posted a photo of the Spurs striker wearing a Rolex before kick-off against Iran and wrote: "England captain @harrykane wearing a @rolex Daytona 'Rainbow' ' Rare 116595RBOW in 18k rose gold, one of the most sought after on the market.
This masterpiece features 36 rainbow-cut sapphires on the bezel, 56 brilliant-cut diamonds on the case, and 11 rainbow-cut sapphires on the baguette hour markers. The Daytona Rainbow was first produced in 2012 in 18k white gold and 18k yellow gold. At that time it was not highly valued by the market. Today it costs £520,000".