Wanda Nara, what are you doing? This detail in the photo with Icardi is breaking the internet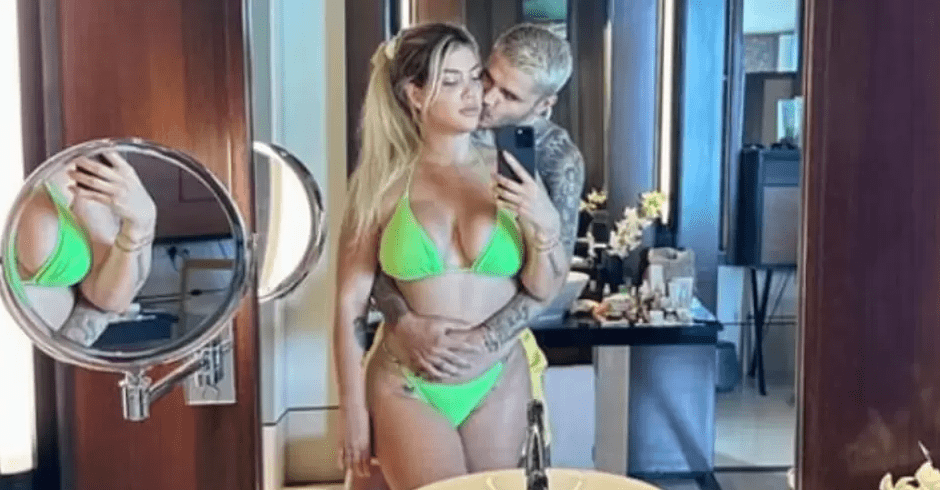 No, it can't be a coincidence. In social networks it is never. The photo of Wanda Nara in the Maldives in a green bikini in front of a mirror, embraced by Icardi, has made the rounds of the Internet for a much more coded reason than the meaning of the image itself. Yes, that's right: the shot proves that peace is back between her and Mauro Icardi.
However, it is enough to sharpen the attention a little to catch a detail that has put fans in labyrinths of imagination: the bountiful breasts of the Argentine showgirl are highlighted in a smaller mirror, placed next to her in the bathroom. A coincidence? Hard to believe. Surely Mauro Icardi will have appreciated it. And like him, Wanda's many fans, scattered across the virtual world of social networks…
Peace has returned between Wanda Nara and Mauro Icardi. "Sometimes even Disney's fairy tales have a second half", – the Galatasaray striker wrote in the last few days on social networks, posting a photo in the company of his wife, with whom they both told the world that they were together again .
But if everything is going well, maybe Maurito has not yet digested the malicious comments directed at him at the moment of the second separation and wanted to show that he was right from the beginning. In particular for a particular background, going so far as to publish the messages his wife sent him on WhatsApp to prove the validity of his words.
Icardi and Wanda look "over the moon"; their mini honeymoon on their favorite island has rekindled their love. The Argentinian showgirl wanted to demonstrate it with a very sweet message.
"Thank you for another wonderful trip, – is written on the screenshot posted by Mauro on Instagram, with the Maldivian photo attached, – to my favorite place. Thank you Mauro for bringing me to our paradise, for your love and for always taking care of me . Never doubt how much I love you. I can't wait to get back with G."
Attached is a child emoji and another message: "2022". Is Wanda pregnant? Who knows… If it wasn't clear, Icardi wanted to comment with a few words: "Thank you Wanda for such a beautiful message.
After all, I'm not as crazy as you make me out to be for telling you one of your wishes. We'll be back with G soon." Another smile in front of those who didn't believe him.