Uruguay denied by the posts against South Korea, the game of huge misses ends in a draw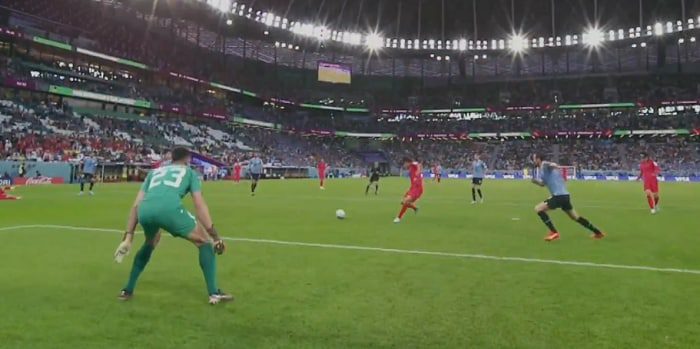 Uruguay-South Korea ended in a 0-0 draw, a valid match for Group H of the World Cup. A draw with the taste of defeat for both teams, who failed to take advantage of the opportunities created.
One of those occasions came in the 22nd minute, with Liverpool star Darain Nunez missing from a very favorable position in the penalty area.
In the 35th minute, it was the Koreans' moment to waste a golden opportunity to score. It was Hwang who sent the ball unbelievably close to goal.
Luck was not with Uruguay in the 43rd minute, when the header of the central defender Diego Godin was stopped by the post.
URUGUAY-SOUTH KOREA – HIGHLITS
At 36 years and 281 days, Godin is Uruguay's oldest player to play at the World Cup, breaking the previous record set by Obdulio Jacinto Varela in 1954 (36 years and 279 days) by two days.
The score remained unchanged in the second 45 minutes, with the South Americans going closest in the 81st minute with a fine shot from Nunez that went just wide.
Nine minutes later, in the 90th minute, it was Federico Valverde who threatened the goal of the South Koreans, but the shot of the star of Real Madrid, like that of Godin, ended up on the post.
Immediately after this moment, South Korea wasted a golden opportunity to score with Son, after a blunder by goalkeeper Rochet.