Tyson Fury is ready for the big fight: "70 thousand people want this"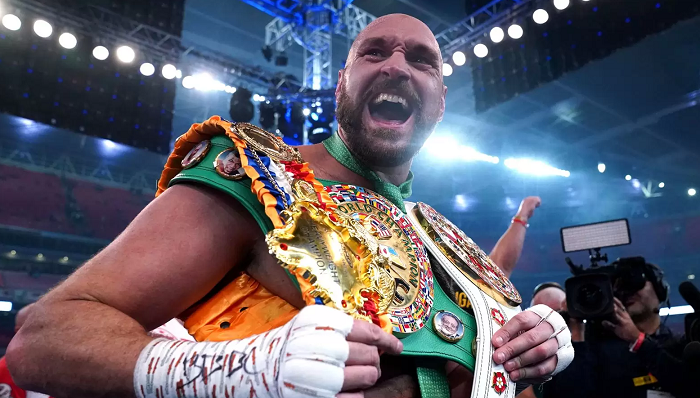 On Saturday, December 3, the heavyweight boxing duel will take place between the reigning champion of the WBC category, Tyson Fury and Dereck Chisora.
The two British boxers have fought each other before and, on both occasions, Fury has triumphed. Anyway, the next challenge comes after 8 years from the last one.
A challenge that is eagerly awaited by fans, which Fury confirms: "Over 70,000 tickets have been sold so far. This shows that people want to see this fight despite the fact that we have fought before.
"He is a strong challenger and this has motivated me to give my best in the preparatory phase".
"For me, it doesn't matter the last name of the opponent I face in the ring: Usyk, Chisora, Wilder or Whyte. They are just people that I have to face and defeat.
"There will always be someone in front of me that I have to beat. After Dereck it will be someone else and I will win again. This challenge is important, a big test for me," said Fury.