Thought he bet on Argentina to win the World Cup, then realized the big mistake
Uncategorized
10 months ago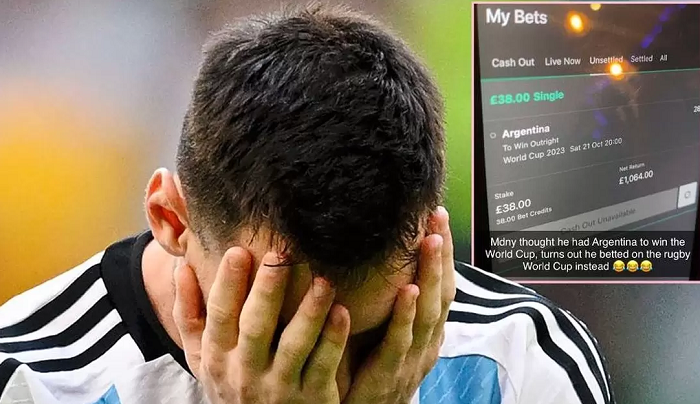 Only the last obstacle was missing to then take home 1,200 euros. A nice Christmas present, no doubt about it. Except that the bettor who had bet on champion Argentina had the wrong sport.
In fact, he had bet on the Albiceleste at the top of the world, but on the rugby one that will participate in the 2023 World Cup. In short, nothing to do with Messi and his companions. The incredible story is reported by Sportbible.
A friend of the bettor posted the following on Twitter: "My friend thought he was betting on Argentina to win the World Cup. He thought the odds were too interesting to be true. And indeed it turned out that he had a bet on the Rugby World Cup."
The fact that Argentina's win was priced at 28 times the stakes perhaps should have sobered. It was not so. Now the bettor will have to wait for the 2023 World Cup in France to hope. But Argentina in this case is not really among the favorites for the title.
However, the tweet went viral on social media, triggering several amused reactions. Fortunately, the bettor didn't bet real money, but credits. The Pumas, in rugby, are in eighth place in the world ranking, just enough to put it on the blackboard at 28.