The unique World Cup stadium begins dismantling after Brazil-South Korea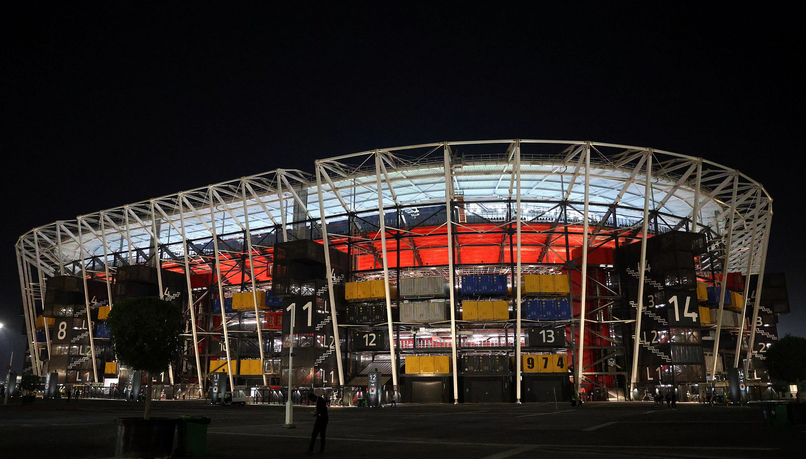 Paik Seung-Ho's long-range left-footed shot will forever be the last goal scored at Stadium 974, and not just for this World Cup. The story is known, after all, as well as the "mission". Closing in this way is a decent way, one might say.
What many have called the "container stadium" closes its doors after a few weeks of life. Built for Qatar 2022, it has always been a temporary facility, specifically designed to be dismantled at the end of the competition.
Brazil-South Korea was, therefore, the last match played in "974", where Mexico-Poland, Portugal-Ghana, France-Denmark, Brazil-Switzerland, Poland-Argentina and Serbia-Switzerland were also "hosted", as well as , of course, Tite's Selecao in the 1/8 finals.
In one of the most anticipated #Qatar2022 Stadium debuts, Stadium 974 is set to host #MEX v. #POL#FIFAWorldCup pic.twitter.com/Gl4HTZWCPl

— Road to 2022 (@roadto2022en) November 22, 2022
Designed by Fenwick Iribarren Architects and inaugurated in 2021, it takes its name from the number of containers present in its structure, exactly 974. A tribute to the country's international dialing code (prefix), or +974 .
Once dismantled, Stadium 974 will continue to exist elsewhere. The mission of the project envisages that the structure, or part of it, can actually be reused elsewhere. Which will happen.
In 2021 it hosted the Arab Cup, but the World Cup saw some of the greatest footballers on the planet score there. We will see it again in the future, but it remains to be determined where it will be necessary to update.