The stunning £40 billion megacity project in Qatar that also hides a dark secret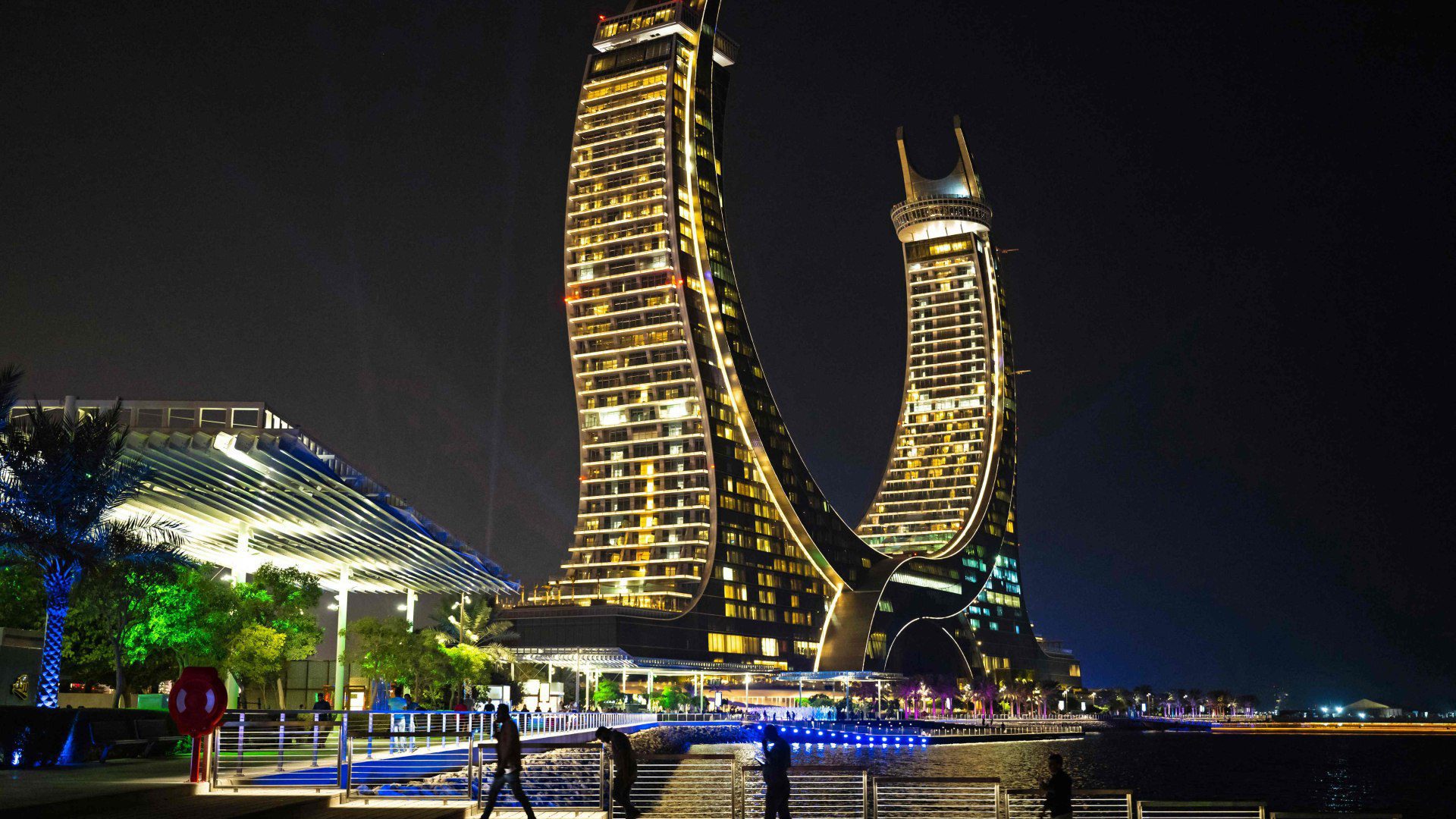 At least £185 billion has been spent by QATAR to prepare for hosting the World Cup, with much of that money going to the city of Lusail.
With a population of about 200,000, Lusail is the second-largest city in the Gulf State. Billions of pounds have been invested there to transform it into a "city of the future."
With a brand-new stadium, a crescent-shaped tower hotel, sizable artificial islands, and entire neighborhoods wired for temperature control, the city is an important component of Qatar's National Vision 2030.
The 14-square-mile plot of land was transformed as part of the £40 billion project into what the Qataris envision as an utopia on the Gulf. Additionally, the city will play host to its first World Cup game on Tuesday when Argentina and Saudi Arabia square off.
However, there are concerns that, like many infrastructure projects in Qatar, the city hides a sinister secret behind all the glitzy structures and cutting-edge technology. Thousands of migrant workers are thought to have suffered because of the rapid development, something Qatar denies.
Since Qatar won the World Cup, more than 6,500 workers there have reportedly died, according to human rights organizations. There are two million migrants working in Qatar, many of whom are reportedly working in oppressive heat for meager wages.
And many of them may have played a part in building the city that will play host to ten World Cup games, including the championship match on December 18. Qatar asserts that it is actively working to raise standards and denies mistreating migrant workers.
A theme park, a lagoon, two marinas, two golf courses, 22 hotels, as well as upscale shopping and business areas, are planned for Lusail once it is finished.
The city, which sprawls around the West Bay Lagoon and is 14 miles north of Doha, is expected to have the infrastructure necessary to support 450,000 people in the future.
Four man-made islands have risen from the city, which was essentially built from the ground up, thanks to incredible earthworks. There is seating for 80,000 people at the Lusail Iconic Stadium.
Additionally, the 2021 Qatar Grand Prix, won by Lewis Hamilton, was held in the city in 2017. It was Qatar's inaugural Formula 1 race. But the crescent-shaped Katara Towers hotel complex is one of the city's most recognizable landmarks. Two premium hotels, along with residences, offices, and retail, are housed on its 40 floors, which stand 692 feet tall.
Although the city is incredibly intricate, it is believed to have been created on the backs of migrant workers who were paid badly. According to reports, construction workers who contributed to the construction of stadiums were paid less than £1 per hour.
And some are alleged to have passed away while working in Qatar's scorching heat. According to a research by Human Rights Watch, the "kafala system" is used to allegedly exploit migrant workers.
The majority of the workers are from India, Pakistan, Bangladesh, Nepal, and the Philippines, and they are subjected to "forced labor." The kafala system links employee visas to an employer sponsorship, which is in charge of ensuring their legal standing. Up to £2,200 may be required of migrants just to land a job.
And this is something that could force them to spend all of their savings or sell what little they own, just to end up stuck in low-paying positions.
Kafala regulations then prevent the workers from even leaving, and many are said to have "absconded" by their employers, a crime in Qatar. According to Human Rights Watch, every mistreatment of migrant workers employed in advance of the World Cup has the kafala system "at the heart" of it.
The organization said in a submission this week to the European Parliament that "[our] research has shown that abusive legislation and policies, the time crunch, and attempts to contain the exorbitant costs, have resulted in abuses against migrant workers, including work in life-threatening conditions, low wages, or illegal recruitment fees."
Many migrant worker families are still grieving the loss of a loved one and struggle to provide for their children or repay loans that their loved ones took out to pay illegal World Cup recruitment fees, even as FIFA prepares to reap billions in revenue from sponsors and broadcasters.