The spit, the caress and the save: the strange ritual of the Argentian goalkeeper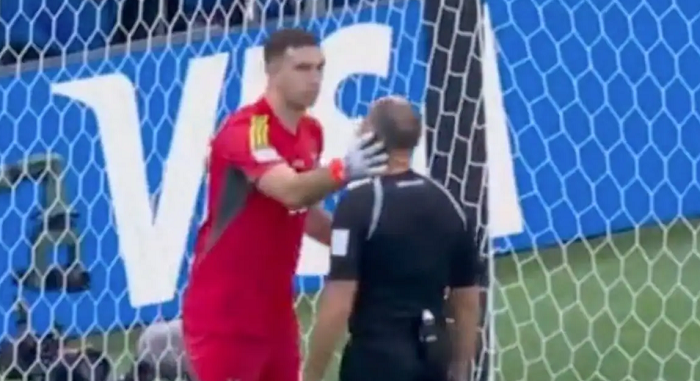 If you have him on your team, you love him madly, as an opponent let's just say he's not very good. Emiliano 'Dibu' Martinez is one of the protagonists of Argentina's journey to the World Cup, having played a fundamental role in the quarter-final victory over the Netherlands.
After conceding Weghorst's two goals without being essentially culpable when it came to penalties, the 30-year-old Aston Villa keeper became the star by neutralizing penalties from Van Dijk and Berghuis.
Those two saves early in the sequence were the building blocks that allowed Argentina to parry Enzo Fernandez's mistake in the fourth penalty, before Lautaro sealed the deal in the next round.
Martinez obviously left room for all his tricks to unnerve or at least distract the Dutch, such as when on the occasion of the second penalty, he waited for Berghuis with the ball in his hand as if to give it to him, but when the player the Dutchman was about to take it, he threw it aside.
Almost teasing a child, but everything counts when a detail can decide a World Cup. Even more elaborate was the preparation for the first penalty, the one expected against Van Dijk: before positioning himself properly on the goal line, Martinez performed an unusual ritual.
He began by kissing the posts and touching the entire length of the crossbar as he moved from post to post. Then he stood in the middle of the door, spat on the gloves and rubbed them.
Finally, while listening to referee Lahoz's recommendations, he stroked his face with the same gloves, perhaps surprising the referee with that gesture.
A ritual that paid off, as he then saved Van Dijk's penalty, giving Argentina a good start to the draw from the penalty spot. Then, after the match, Martinez also attacked referee Lahoz, as did his captain Messi and other teammates:
"The referee gave him ten minutes of extra time for no reason, maybe he wanted Holland to go through," the goalkeeper said after the match. Without even a hint of gratitude for what he had allowed himself to be caressed without problems with well-dampened gloves…
Acá se escupe y le toca la carita al español. pic.twitter.com/2BbnSYTo8y

— Facundo Jay (@efedefacundo) December 10, 2022