The season ends for Manuel Neuer, the goalkeeper gives the unexpected news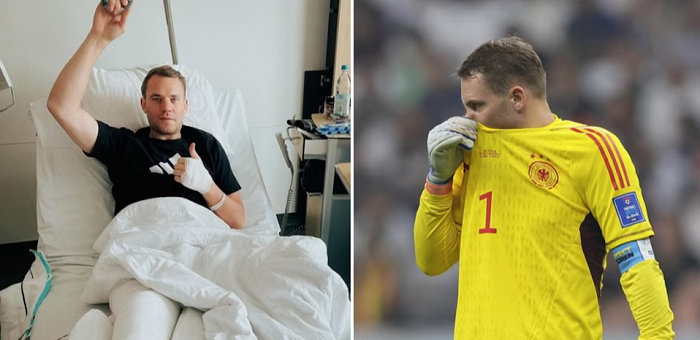 After the bitter elimination in the group stage of the World Cup in Qatar with his Germany, now comes a serious injury for Manuel Neuer.
An injury that forces the 36-year-old goalkeeper of Bayern Munich to prematurely end his season. It was the captain of the Germans himself who announced it on social networks, posting a photo of his right leg in plaster.
"Hey guys, what can I say, the end of the year sure could have gone better… Looking for some sanity (-or Worlds disappointment), I went skiing and broke my leg.
"The operation went well. I thank the medical staff! However, I feel bad because the season is over for me. Your Manuel", was the message of the goalkeeper of Bayern Munich.