The Qatari trio who helped bring the FIFA World Cup 2022 mascot La'eeb to life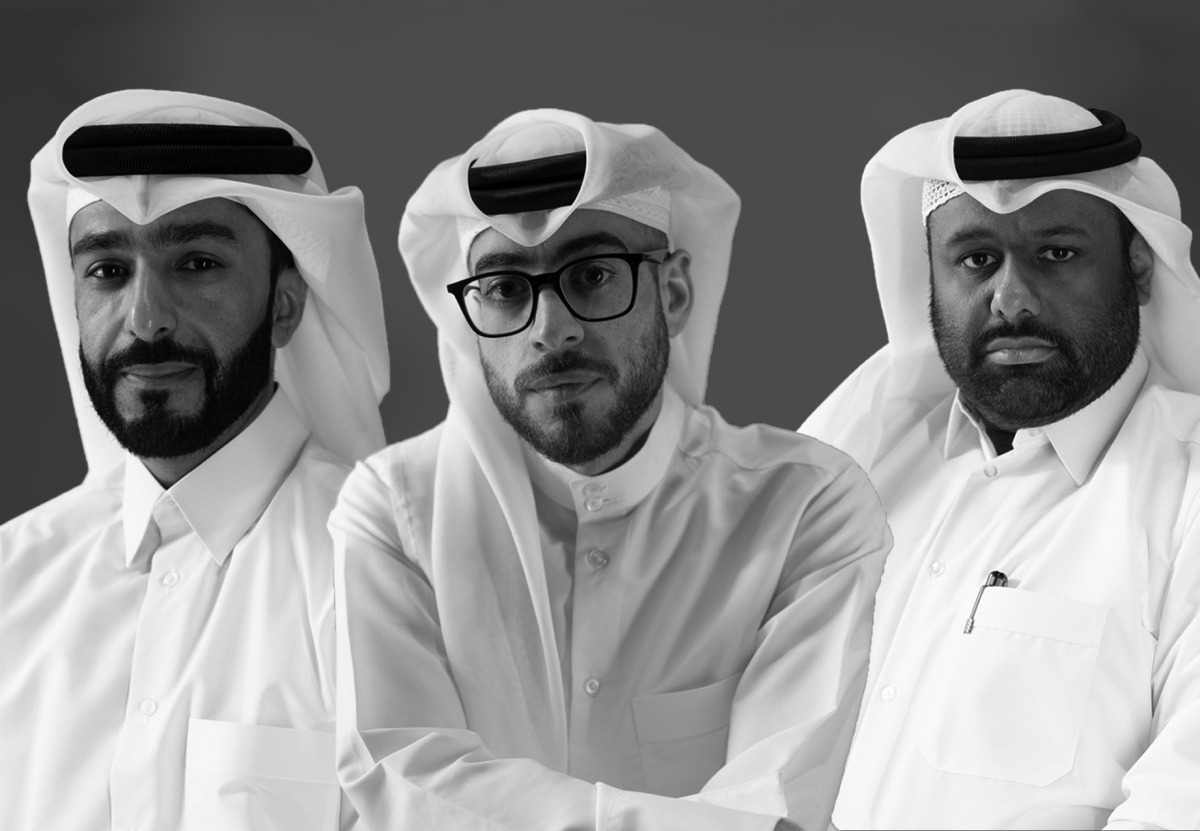 There are many firsts associated with the FIFA World Cup Qatar 2022. It is the first edition of the tournament to be held in the Middle East and Arab world, the first compact tournament in modern history and the first to have an official soundtrack. It is also the first FIFA World Cup to have a digital mascot. La'eeb – an Arabic word meaning super-skilled player – was unveiled to the world during the final draw in April.
La'eeb hails from the 'mascot-verse' – a world where all previous tournament mascots live – and is known for his youthful spirit; spreading joy and confidence wherever he goes. La'eeb, who is adventurous, fun and curious, has attended every previous FIFA World Cup tournament and contributed to some of the most famous moments in football history.
Here, we speak to Ahmed Al Baker, Fahad Al Kuwari and Mohammed Al Ibrahim, who worked on La'eeb's launch video, to find out more about the challenge of creating content that appeals to football fans across the globe.
Qataris Al Baker, Al Kuwari and Al Ibrahim were excited to develop the launch video for the mascot when they received the initial concept about his character. "It was very exciting to be involved in this project and our objective was to deliver something different to every previous mascot launch," said Al Baker, who has been working as a director and producer for 12 years.
"One of our main aims was to present him in a humourous and interactive way while ensuring he appeals to as many people as possible – not just football fans." Al Kuwari added: "I am not a huge football lover and during the animation process, I looked at La'eeb from an outsider's point of view. Part of the challenge was creating content that non-football fans would enjoy – and I think La'eeb ended up being liked by everyone due to his uplifting personality."
Writer and director Al Ibrahim worked as a senior content developer on the animation. He said: "I helped to build on his backstory – not only his origins but information about his home, the mascot-verse. We had to think about his personality traits and motivations – it was a really interesting project." The creative team also wanted La'eeb to resonate with people long after the tournament – which will conclude with the final at Lusail Stadium on December 18.
"It's very important to us that La'eeb stays in the minds of football fans after the World Cup," said Al Kuwari, a graduate of Virginia Commonwealth University School of the Arts in Qatar. "This is one of the reasons we built the mascot-verse, which allows La'eeb to visit mascots from previous tournaments."
La'eeb's uniqueness extends to his voice. "When we presented our work, FIFA really liked the scripts we had developed for La'eeb," said Al Kuwari, who holds a Master's in film and screen studies from Goldsmiths, University of London. The next challenge was deciding La'eeb's accent and ensuring he would resonate with people in Qatar, the region and beyond.
"At first, we wanted La'eeb to speak Arabic with a Qatari accent – however we also wanted him to reach international audiences. In the end, we opted for English – but spoken by a local person – to show La'eeb is Qatari and can connect with people anywhere," said Al Baker.
Al Kuwari added: "As content creators, it is our responsibility to create narratives true to our culture and heritage, and present them to international audiences." La'eeb's virtual nature meant the creative options were endless and opened the door to utilise the latest digital technology.
"From holograms, digital screens and new media, there was plenty of room for creativity and we were able to experiment with different technologies," said Al Baker. Al Kuwari added: "Our priority was for La'eeb to entertain fans. We wanted to create uplifting and interactive content, so we approached this in the same way we look at cinematic scripts. Getting to know La'eeb is a journey everyone will go through during the tournament. The audience learned about his skills and personality during the draw – and there will be plenty more to find out during the World Cup."
The power of storytelling – For Al Ibrahim, seeing his creation come to life on a scale of such magnitude represents a dream-turned-reality. He said: "Seeing La'eeb everywhere is a testament to the power of storytelling. He is a character that will be remembered by future generations and exposed to billions of people during the World Cup. "This is something every content creator dreams of – and knowing I've contributed is something I'll always be proud of."