The photo of the French national team that has caused a stir… one player is missing!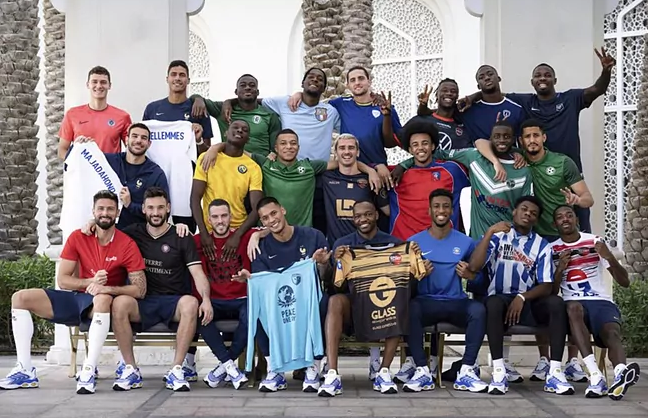 The French Football Federation had a nice idea for their World Cup squad. The idea was to bring all the shirts of the clubs where their current crop of internationals started playing soccer as amateurs to Qatar.
On Friday, the FFF published a picture of the players posing casually, either with their jerseys on or showing them off, but one player was missing from the photograph.
The reason given was that the idea was to thank the clubs of origin for their contribution to the training of new stars and that they were always amateur clubs.
Matteo Guendouzi, however, has Paris Saint-Germain, a professional club, as his first. He also happens to be a Marseille player, and if he had posed in a PSG shirt, he would have done so in the jersey of one of their biggest rivals. PSG and Marseille have had a great rivalry, especially in recent years.