The model that has Messi in an intimate place prepares another surprise for the World Cup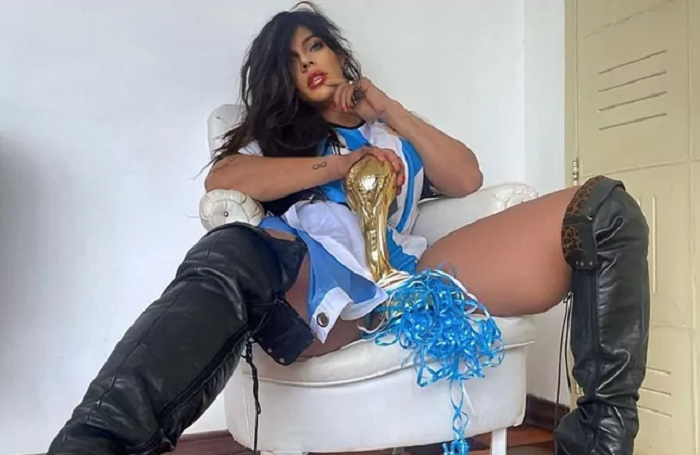 Lionel Messi has qualified for the semi-finals of the World Cup after a dramatic victory of Argentina over the Netherlands. He is being closely followed by fan and winner of the Brazilian Miss Bum Bum Bum beauty pageant, Suzy Cortez.
Suzy already has seven tattoos of the seven-time Ballon d'Or winner, but the latest one she's preparing will be her biggest yet. The Brazilian model of Only Fans prepares a big surprise which is the copy of the tattoo that Messi has on his pulp, with the number 10 and the ball.
"I have a total of seven tattoos in honor of Messi; I entered the Guinness World Records," Suzy told Daily Star Sport. "When I got the intimate tattoo, some people were surprised, but gradually they understood why I got the tattoo."
"I intend to get a tattoo identical to the one Messi has on his leg with the ball and the number 10." Messi's tattoo has gone through many changes over the years, and originally started with just the hands of his son, Thiago. However, Messi expanded it over the years, adding the number 10, a floral arrangement and a sword.
Who is Suzy Cortez?
Suzy Cortez is a Brazilian model and influencer, one of the most popular on Only Fans, currently 32 years old, she is passionate about soccer and other sports, better known by her followers as 'Miss Bum Bum', a title she was given after. winning a competition of the same name in Brazil.
Despite being Brazilian, she is a devoted fan of Messi and so far has reflected it on her skin. She has seven Messi tattoos and is already preparing the last one, which will be the eighth to be done during this World Cup.