That look from Mbappe after the goal, Giroud explains all..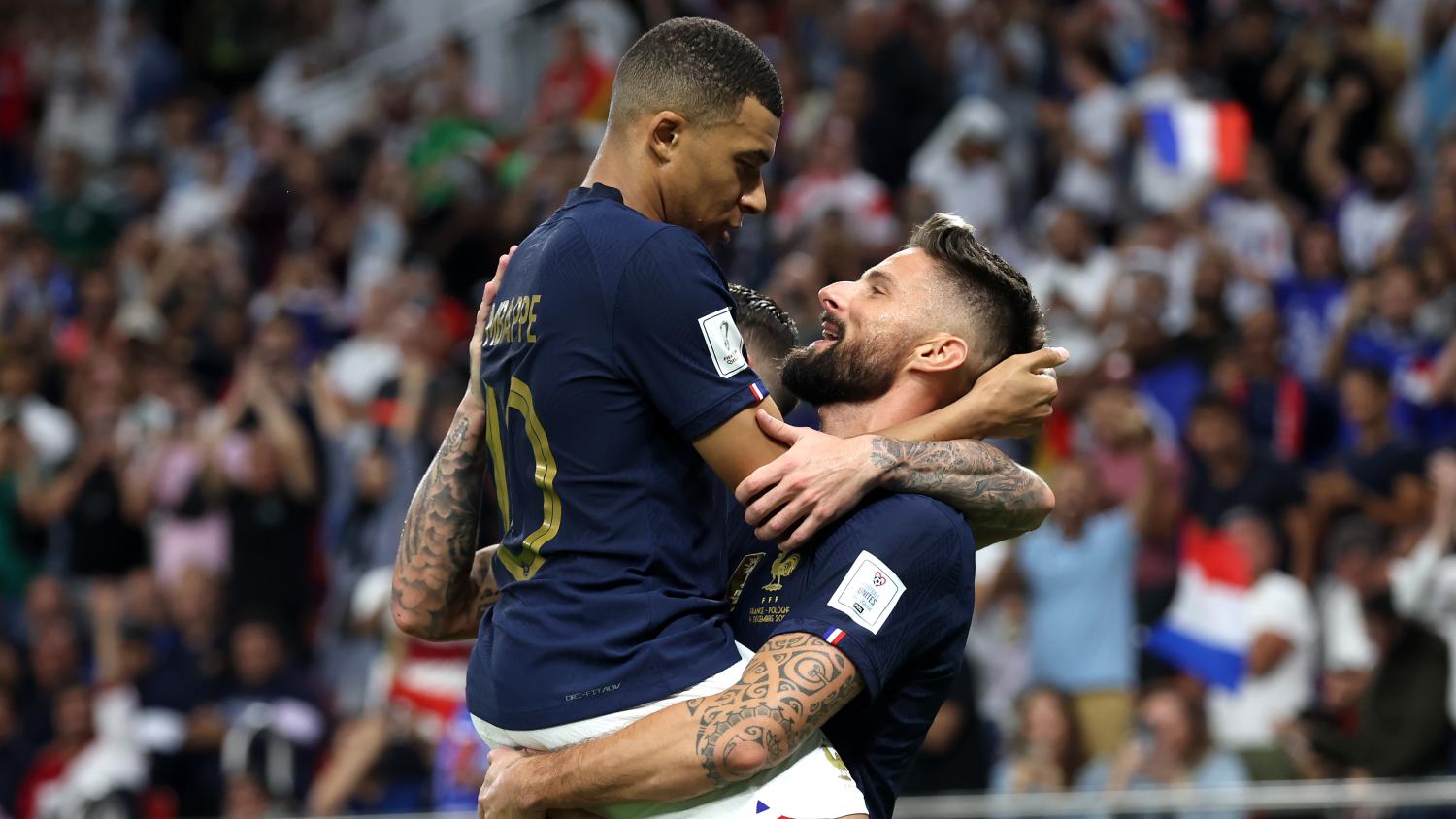 In his post-match interview with beIN Sports, France striker Olivier Giroud notably reacted to scoring his record-breaking 52nd goal for France, as well as the thriving relationship he has with attacking partner Kylian Mbappé, who assisted his opener before scoring a brace of his own.
The attacking pair have a combined eight goals so far in the tournament, and have seen their relationship improve both on and off the pitch after a public fall-out in the lead-up to the Euros in the summer of 2021.
Since then, their understanding on the pitch has seen Mbappé declare in September that he plays better with a pivot-style set-up in the style of the Milan forward, while at this World Cup the two spend a considerable amount of time together off the pitch.
Giroud recognised that Poland managed to cause some trouble for Les Bleus in the opening exchanges of the match, before going on to describe his relationship with Mbappé: "I was a bit frustrated to have been unable to convert one or two crosses he sent in at the start of the game. I really wanted to score that goal. It's great, he finds me well, it's only happiness with him."