Szczesny reveals his bet with Messi: 'I bet him and i lost, but I won't pay him'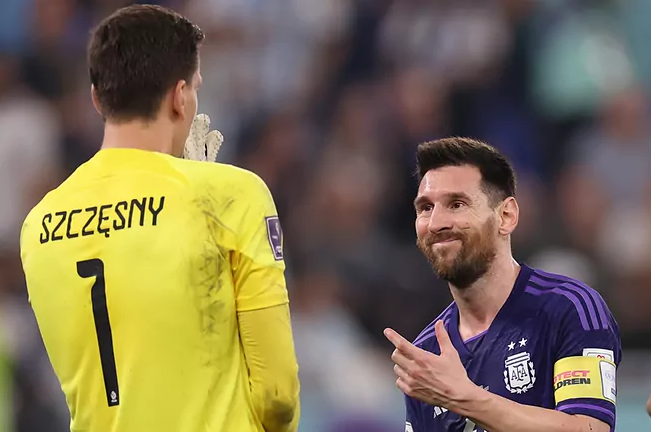 Dutch referee Danny Makkelie made one of the most controversial penalty calls of the World Cup so far when Polish goalkeeper Wojciech Szczesny came charging out of his goal and made contact with Argentine forward Lionel Messi's face with his hand.
At first the referee did not award the penalty, but following a VAR consultation the decision was ultimately reversed.
As Makkelie watched the TV screen, Szczesny and Messi had a discussion on the pitch and a curious wager was brokered between them.
Would he or wouldn't he give a penalty?
"I bet Messi 100 euros that the referee would not give the penalty. So I lost a bet with Messi. I don't know if it's allowed, maybe I'll be sanctioned. I'm not going to pay him, he has enough money," Szczesny confessed after the game.
Despite losing the wager the Pole had the last laugh, saving Messi's effort from the spot. This was the second penalty Szczesny saved this World Cup, with the Juventus man also denying Saudi Arabia during their previous game.
While Szczesny would eventually concede two goals against Argentina with Poland losing 2-0, the loss would mean little as they still progressed from the group after Mexico failed to overturn their goal difference following a last-minute goal from Saudi Arabia.