Sterling could rejoing England's World Cup squad, bu on one condition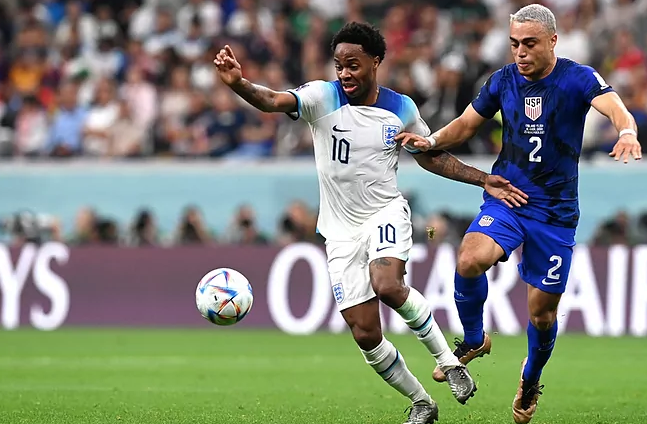 In England, the knock-on effects of the armed robbery at Raheem Sterling's home continue to be felt.
The former Liverpool and Manchester City player, now with Chelsea, decided to leave the England World Cup squad and training camp immediately and missed the victory over Senegal to book their place in the quarter-finals.
Sterling is expected to make his comeback in the quarter-finals against France, but the issue could go on for a long time.
The gravity of the case goes beyond the amount of the stolen items, which, between cash, watches and jewelry, is estimated to amount to 350,000 euros. The Sun reports, through a source close to Sterling, the condition that the footballer has set to return to Qatar.
"There's no way I'm going anywhere unless my family is 100% sure," Sterling is reported to have told a friend. Security, according to the same source, is a priority for the English winger.
"That's why they moved to that area, located in a very exclusive place, with security guards passing by regularly. Even so, they were robbed, and that is very upsetting for Raheem and his partner, Paige."