Serbia in turmoil over sex scandal, but Vlahovic denies everything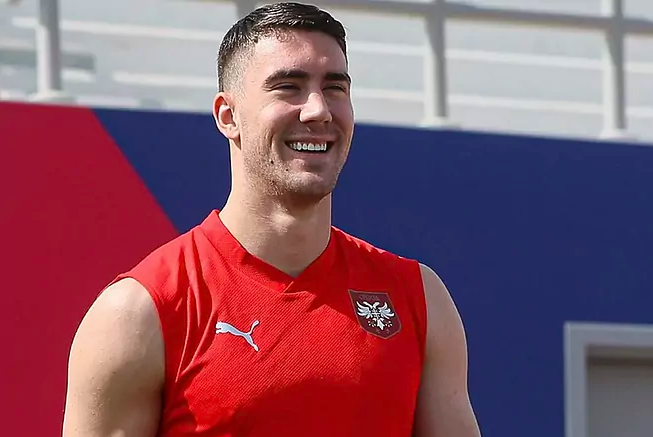 Dusan Vlahovic has shrugged off suggestions of a rift within the ranks of the Serbian national team at the World Cup.
Richard Wilson, an English journalist, alleges that the Juventus striker had an affair with the wife of his teammate, Predrag Rajkovic, during the team's training camp.
It's said this is why he has been relegated to the substitutes bench after being tipped to be a starter.
Vlahovic's response
Vlahovic defended himself from the accusations during a recent press conference.
"I am sorry to have to start the press conference in the World Cup this way, but I have to talk about it because this is my name being bandied about," said Vlahovic.
"What we all read and hear about, there's no need to comment on something so absurd.
"Evidently these people are bored and have nothing better to do because they are frustrated or angry, but working against the national interest of the team at the moment is obviously their main job right now."
But the alleged locker room problems don't stop there. The reporter added that Nemanja Gudelj allegedly slept with Luka Jovic's partner, Sofija Milosevic.
The infidelity allegedly resulted in a fight between the two during a training session.
Serbia square off with Switzerland on Friday and need to win to advance to the round of 16.
"I am ready to defend my name legally, if necessary. What is being said is a lie and the atmosphere in the team is very good," Vlahovic added.
"Our goal now is the match against Switzerland and it is very sad that there is talk of something else.
The striker played 24 minutes against Brazil in the first group match and was then left on the bench against Cameroon.
Aleksandar Mitrovic has been the focus in attack and has left the Juventus striker in the background, something he didn't expect before the World Cup kicked off.