Sanches and his failure at Bayern: "Here's what went wrong"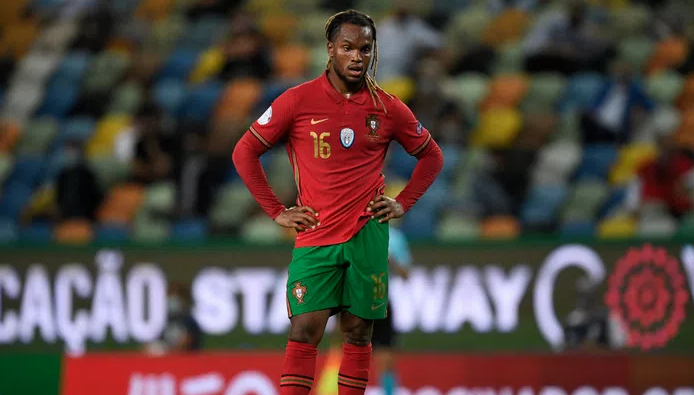 "Thank God, another 45 minutes and then I'm gone forever." Not quite the phrase you would expect to hear from a 21-year-old footballer who has been under contract with Bayern Munich for three seasons.
Yet, according to what Bild reported at the time, these were precisely the words spoken by the Portuguese Renato Sanches at halftime of the last match of his career with the Bavarian club shirt. It was 2019 and the midfielder had an agreement with the club that expires in 2021.
But in fact in that summer Sanches left, flying to Lille, where he returned to his levels, those seen in the triumphant European 2016, and then landed at Paris Saint-Germain. So why did things go wrong at Bayern? He tried to explain this himself in an interview with Views magazine.
Too busy – "I chose Bayern because the club has shown that they really want me. And when a club like Bayern wants you, it's impossible to say no."
But the problems started right away. Because he too may have been the Golden Boy, but Renato Sanches was still very young when he arrived at Säbener Straße.
"The beginnings were complicated. I went there alone, I was 18, I thought I was ready to challenge myself and be alone. But now I realize that I wasn't. And that made me grow."
And despite an ending that cannot be defined as bitter, the Portuguese is still convinced that he was right to fly to Bavaria. "I know I made the right choice by going to Bayern, it was just too early."
The mental situation – Right now, easy to say. But Sanches explained that he hadn't been prepared at all for what awaited him at Bayern. And that his young age didn't help him at all, causing him to end up in a psychologically complicated tunnel to deal with.
"I didn't expect what happened to me then, for example to get injured already in the first training session. I was alone, I had hurt myself and it's not a good situation from a mental point of view, especially when you're young.
"You may think you don't feel too much pressure, but you don't. And if the pressure is too much, you can't perform at your best. At that moment, I realized how much my happiness has an effect on the level at whose game". And the important thing is that PSG know it too…