Raphinha: "Why do I have to know something about Messi or Mbappé?"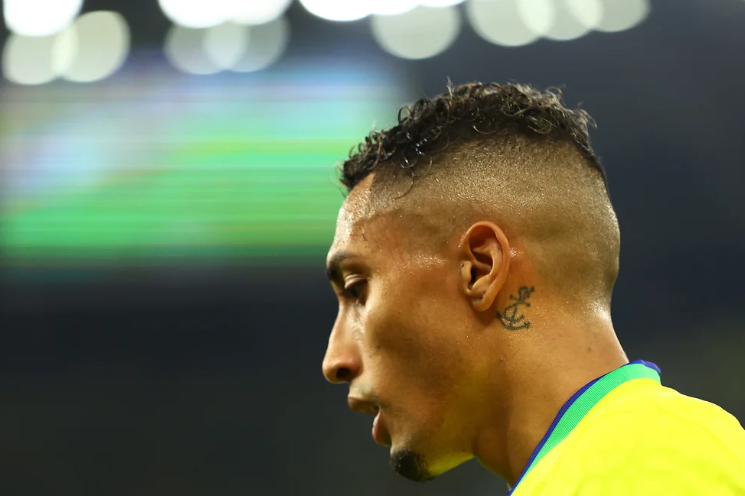 Raphinha surprised after Brazil's 4-1 victory over South Korea by admitting that he does not watch Qatar 2022 World Cup matches as he chooses to enjoy other hobbies. The striker, one of the great stars of the Tite team, was clear in his position, pointing out that he does not need to see other figures like Lionel Messi or Kylian Mbappé play.
"I don't see anything from the World Cup. I don't like to watch games, I prefer to watch movies or series. Why do I have to know something about Messi or Mbappé? I don't like it, I know they are the best and it's fine like that, "he said in the mixed zone after the win that deposited Brazil in the quarterfinals of the World Cup in Qatar.
Raphinha, who is 25 years old and plays for Barcelona, also appreciated the match against Croatia in the next round: "If he is where he is, it is because he has a lot of quality." And again, he stressed that he does not watch the matches of the big tournament, after a question about the game in Spain: "He has a great team. They have a lot of quality. But I don't watch games much. I like to focus on other things than watching the games".
The statements of the striker who has not yet scored goals so far in the tournament have gone viral on social networks as they have amazed fans who do not understand how a player chooses to watch series or movies instead of watching a game of a World Cup. Above all, because he could take advantage of it to understand how possible rivals play.
Brazil beat South Korea 4-1 on Monday for the round of 16 of the World Cup in Qatar and will now face Croatia on Friday, finalists in Russia 2018. Tite's team arrives as one of the great candidates not only to stay with the victory of this duel, but also to keep the great trophy whose final will be held on December 18.